King County
Seattle mayoral candidates in 'hot seat' over taxi issue
Seattle's mayoral candidates are in the hot seat over what cab drivers see as unfair competition from a growing, yet unregulated "ride-share" industry. "They know all along that these people are breaking the law," said longtime cab driver Mohamed Salah. Cab drivers believe Seattle already has the power to regulate the car-for-hire programs like Lyft and Uber that are popping up all over the city—and striking at the cabbies' bottom lines. They wanted Seattle Mayor Mike McGinn and his challenger, state Sen. Ed Murray, on the record with how they plan to solve this vexing issue. McGinn agrees the problem needs a solution. "Some level of insurance, some level of safety inspections, some level of licensing is going to have to exist for these," he told the cab drivers. "And ultimately this in the hands of the City Council." But Murray held up the 44 pages of regulations for taxis and said he would impose a moratorium now. KIRO, 9-21-13.
FW candidates clash over PACC, public safety, and city's direction
With a price tag of nearly $32 million, the proposed Performing Arts and Conference Center (PACC) would be the most expensive project in Federal Way city history. Both incumb ent Mayor Skip Priest and his challenger, Deputy Mayor Jim Ferrell, say the downtown core needs a catalyst for more development, but they disagree on whether the PACC is the right project. Priest supports the proposal, which has moved forward with schematic designs, and has promised to build the project without debt. Ferrell said the PACC proposal has a flawed business model, and lacks a plan for ongoing expenses and surrounding development. Federal Way Mirror, 9-21-13.
UW tuition: What's behind the rising costs?
Before prices were frozen in the spring, tuition for a year of undergraduate education at the University of Washington had grown at five times the rate of inflation over the last decade — an increase of 150 percent. That increase is largely due to the state's sharp budget cutbacks. Washington now funds 31 percent of the cost of a degree; 10 years ago it funded 64 percent. But lesser-known factors have also played a role, The university's decision to make the UW free to thousands of low- and middle-income Washington students who qualify academically—about a third of all UW resident undergraduates. Seattle Times, 9-21-13.
The State
Bank of America says it will accept state's pot cash
The state's current banker has agreed to accept deposits from legal marijuana sales, according to State Treasurer Jim McIntire, who says thet despite federal restrictions, Washington shouldn't face reprisals for banking and spending the revenue that is coming soon from pot taxes and fees. "I'm not too worried about it," McIntire said. "It's actually one of the advantages of having Bank of America as your contractor. It's unlikely, I think, that the federal government would raid them. … And they're big enough to look out for themselves on this." Bank of America's seven-year contract to hold the state's main account runs through June 30, and the state asked for bids this month in a request that specifically calls out deposits of marijuana revenue as a must-have. In the meantime, the state expects to start depositing revenue from Initiative 502, which legalized the recreational use of marijuana. The Liquor Control Board will receive its first fees in November from applicants asking the board for licenses to grow and sell the drug, and the Department of Revenue starts collecting taxes as soon as March after the first licenses are awarded. Olympian, 9-22-13.
How school districts are using millions in new funds
This year, an additional 220 Everett youngsters are participating in full-day classes, doubling their daily instruction time. Similar increases in full-day kindergarten enrollment are being reported in school districts throughout Snohomish County and across the state. Expansion of full-day kindergarten and other improvements were possible due to a welcome infusion of state money. Nearly $1 billion more is being deposited in Washington school districts' coffers over the next two years—almost $1,000 for every student in public schools. Following four years of budgetary drought—cutbacks that forced scattered layoffs, mandatory furloughs, and constant paring of academic offerings—it's been a refreshing change for school districts. Everett Herald, 9-23-13.
Clark County Republicans take a hard right turn
The lineup of speakers at the Clark County GOP's annual Lincoln Day Dinner this spring signaled that change was afoot within the local party. Missing was mainstream gubernatorial candidate Rob McKenna, headliner at the group's fundraising event last year, and in previous years. Instead, party members welcomed one of McKenna's primary challengers in the 2012 elections, Shahram Hadian, who received 3 percent of the statewide primary vote to McKenna's 43 percent. As Hadian spoke, he called the government "lawless, unconstitutional, and, in my opinion, at times criminal." Self-described "fanatic about freedom" Richard Mack, a gun-rights activist, also addressed the group, saying: "The federal government is not our boss." The event's speakers are just one example of how the libertarian and Tea Party conservatives now leading the Clark County Republican Party have started to bring about their own political vision, making choices that set them apart from—and at times marginalize—moderates in the GOP. Vancouver Columbian, 9-22-13.
Obamacare: Why state's residents are split along party lines
If you want to know whether people in Washington state like or loathe Obamacare, you could just ask them which political party they prefer. That's because 80 percent of Democrats surveyed approve of health-care reform while 80 percent of Republicans don't, according to an Elway Poll of Washington voters. Independent voters are the wild card, with 41 percent in favor and 46 percent against the overhaul, formally known as the Affordable Care Act. The Elway survey of 406 Washington voters earlier this month asked about their personal experiences with health care and their opinion of the Affordable Care Act (ACA), which kicks into high gear Oct. 1 with the launch of insurance marketplaces called exchanges. Seattle Times, 9-21-13.
City of Tacoma to tell workers what they can wear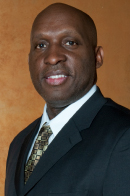 Tacoma officials are drafting City Hall's version of "What Not to Wear," which could debut next year. In: A shirt and tie, a city uniform or a sport coat for men. Out: Flip-flops, shorts and logo T-shirts. City Manager T.C. Broadnax announced the creation of a dress code at Tuesday's City Council meeting, explaining that the city's "business dress standards" will reflect attire "that is commensurate with the positions that we hold as public servants." The standard for men could mean a clean uniform or a shirt and tie. City officials haven't provided any examples of what the standards might be for women, except that they will be "pretty straightforward," according to Joy St. Germain, the city's human resources director. Tacoma News Tribune, 9-22-13.
Op-ed: New dams aren't the way to address state's water needs
While the Yakima Water Plan has good elements—improving Yakima River salmon passage and some wilderness protections — the costs are too high. The Yakima Water Plan proposes two new irrigation dams (Bumping Lake and Wymer) costing taxpayers billions and destroying places precious to people and wildlife. The Bumping Lake dam would drown magnificent ancient forests adjacent to the William O. Douglas Wilderness —comparable to the Olympic's Hoh River Valley. The Wymer dam would drown sage grouse shrub-steppe habitat. How did we get to this point? Weren't we just recently celebrating the removal of the Elwha dams? Chris Maykut, Brock Evans, and Estella Leopold, Everett Herald, 9-22-13.
The Nation
Cruz vows bid to block budget bill if it funds Obamacare
Sen. Ted Cruz (R-TX) vowed Sunday he would seek to stop legislation to keep the government running unless President Obama agrees to defund the nation's new healthcare law. The potential presidential contender has taken the lead in the Senate in a politically risky effort that has sparked divisions within the GOP. Although conservative and tea party groups have rallied to his cause, Cruz acknowledged Sunday he did not yet have enough GOP senators willing to launch a filibuster that could shut down the government. But he's working on it. "I believe we should stand our ground," Cruz said on "Fox News Sunday." House Republicans have made stopping the Affordable Care Act their top priority before the healthcare law's new online marketplaces open for business Oct. 1, the start of the new federal fiscal year. Los Angeles Times, 9-22-13.
Poor White Cash: Republicans are so deluded that they're engaged in class warfare against their own loyal voters.
The Republican Party is engaged in class warfare against poor and middle-class white Americans. It is a little-discussed fact but an ironic one worth noting, since those are the very same people who elect them. Last week, House Republicans passed a nutrition bill that eliminates $39 billion from the Supplemental Nutrition Assistance Program, previously known as food stamps. Nearly 47 million Americans currently rely on SNAP—roughly 15 percent of the population—and 17.6 million U.S. households are considered food insecure, which means they aren't sure where their next meal will come from. According to the U.S. Department of Agriculture, nearly 17 million of these people are children, 5 million are seniors, and 300,000 are elderly veterans. And despite prevailing racial stereotypes, which first became mainstream during President Ronald Reagan's tenure and his propagation of the myth of a "welfare queen" from the South Side of Chicago, the overwhelming majority of food stamp recipients are white. And curiously, many of them are Republicans. The Root, 9-21-13.
Prisons in peril: No quick fixes for Alabama
Alabama state officials know they must solve the massive overcrowding in the prison system, but they also know there is no immediate relief, and options are limited, with 75 percent of those incarcerated considered violent offenders. State officials, including Gov. Robert Bentley, Corrections Commissioner Kim Thomas, and state legislators, want to curb the growth of the state prison population, which is at almost twice its capacity. They want to halt the growth while increasing the staffing at the prisons, and they want to curb abuse by prison staff, after recent allegations of physical and sexual abuse at four facilities and the conviction of four former staffers in the beating death of a prisoner. Without serious efforts to remedy the problems, officials fear new lawsuits that may lead a federal judge to intervene in the system. Montgomery Advertiser, 9-22-13.
To Think About
The plot to kill Obamacare: Why it continues to drive many Republicans to madness, with little letup in sight
The Republican Party has voted unanimously against establishing the Affordable Care Act in the Senate and then in the House of Representatives, then voted some 40 times to repeal or cripple it; it has mounted a nearly successful campaign to nullify it through the courts and a failed presidential campaign that promised to repeal it; and it has used its control of state governments to block the law's implementation across vast swaths of the country, at enormous economic cost to those states. Yet somehow, in the wake of all this, the party is consumed with the question Have we done enough to stop Obamacare? This peculiar subject of introspection reflects the deepening mix of terror and rage with which conservatives await the enrollment of millions of uninsured Americans beginning in October. Jonathan Chait, New York Magazine, 9-15-13.