(Daily Clips will be taking the rest of Thanksgiving week off. See you Tuesday at the November meeting of the King County Democrats.)
King County
Rainier gets a 'Wow!'–Obama in Seattle fundraising for party
Air Force One landed in a golden Northwest sunset bringing President Obama on a mission he doesn't particularly enjoy — raising campaign gold for Democrats. The President appeared to speak one word, "Wow!!" pointing at Mt. Rainier. It's an all business visit. No dignitaries or supporters greeted Obama at Sea-TacAirport and he has no events scheduled with the Washington voters who have twice backed him. The Obama press pool was allowed to hear just a few minutes of the President's stump speech at one of his two stops in the area. He likes the Puget Sound area, albeit from above, once again extolling the sunset view of Mt. Rainier. "It was spectacular and reminds me of why I love the Northwest so much," said the President. He noted that his mother graduated from Mercer Island High school. The President does have an immigration event on tap in the Bay Area Monday, and will deliver an economics speech in Los Angeles at the end of his swing. Here, he's been in the cocoon and in the clover of wealthy donors. Seattle P-I, 11-24-13.
Both sides brace for impact of SeaTac wage measure
SeaTac Proposition 1, which would raise the city's hourly-wage floor for hospitality and transportation workers to $15 from the statewide standard of $9.32 and assure annual inflation adjustments, looks likely to pass after nearly three weeks of vote counting. But people on both sides face uncertainty that probably will extend beyond the initiative's Jan. 1 start date. Affected employees are mulling whether Proposition 1, if it holds up, will bring them bigger paychecks or fewer work hours, while affected employers at the airport wonder if they can revise leases that lock in their prices and rents. With only 76 votes separating the Yes and No campaigns as of Friday, a recount is very possible, and a legal challenge to the Nov. 5 ballot measure likely will stretch even longer. Neither side appears close to waving the white flag. Seattle Times, 11-23-13.
Murray's transition team gets to work
An appetite for collaboration, and concerns about bogging down policy change in the so-called "Seattle Process," were among the issues raised by Mayor-elect Ed Murray's transition team members during a workgroup session held at Seattle Center Friday. It was the first time that the entire 43-person transition team has convened. With members drawn from government, nonprofits, labor unions, and the private sector, the team will work with Murray over the next year as he heads toward and begins his time in office. Five current city department heads won't be around to help overcome that challenge. Shortly after the meeting got underway, the mayor-elect's office sent out an email announcing the names of department heads who will "not be returning" when he takes office in January. Crosscut, 11-23-13.
Too big to fail? A surplus federal bank building could hold the key to more shelter space for homeless downtown
Seattle's Federal Reserve Bank, a boxy gray building with a vault spanning two floors, has been vacant since 2008, when the federal agency moved its operations to Renton. The six-story building at 1015 Second Ave. could become a shelter or service center for homeless people, thanks to a little-known provision in the McKinney-Vento Homeless Assistance Act. The act, known primarily for ensuring that homeless children have access to school, also requires that those who provide services to homeless people get the first shot at acquiring—at no cost—surplus federal property, before it goes up for auction to a private buyer. The Seattle/King County Coalition on Homelessness (SKCCH) is among those eyeing the former bank, which has more than 90,000 square feet of usable space. Real Change, 11-20-13.
The State
Eyman's I-517 may have lost him key future support
Tim Eyman may wind up losing more from this month's election than just an initiative. The Mukilteo resident's last ballot measure put him at deep odds with longtime allies in the business community, and it could take a while to regain their trust—and their all-important financial support. Some, like the Washington Food Industry Association, vow to sever ties completely after the battle on Initiative 517, which voters overwhelmingly defeated. It would have given signature-gatherers nearly unfettered access to grocers' private property. "There's a whole bunch of us very active in the business community saying no more," said Jan Gee, the president and chief executive officer of the group, who also helped manage the No on 517 campaign. "We will not be giving Tim money to do an initiative or do a campaign." Everett Herald, 11-24-13.
State Senate Democrats say conservative majority has fired top nonpartisan staff
Democrats in the state Senate said Friday that leaders of the Republican-dominated Senate majority have unfairly pushed out two top nonpartisan committee staff directors. Sen. Karen Fraser (D-22), chairwoman of the Senate Democratic Caucus, said in an email to caucus staff that leaders of the conservative-leaning Majority Coalition Caucus have asked Richard Rodger, staff director of Senate Committee Services, and Sherry McNamara, the department's deputy staff director, to leave their posts. Fraser described the move as "outside the normal Senate process for terminating an employee." Senate rules dictate that a bipartisan Senate Employment Committee is responsible for appointing a director of Senate Committee Services. Fraser said no meeting of the Employment Committee has taken place. Tacoma News Tribune, 11-22-13.
Yakima school board winner may face fine over campaign forms
On election night, Yakima school board candidate Jeni Rice stunned many when she won against incumbent Graciela Villanueva with more than 60 percent of the vote. It was a surprise because she had withdrawn months ago and told the media in September that she was out. But after her victory, Rice said she would accept the seat if official results—expected next week—certify her victory. But that change of heart might draw the attention of the state Public Disclosure Commission. Officials with the PDC, which regulates campaign finance disclosure, said they are discussing whether to take action against Rice over her failure to file required campaign reports by the deadlines. The PDC was not aware, when it notified Rice she was remiss on the reports, that she had withdrawn from the election. Yakima Herald-Republic, 11-24-13.
Same-sex Oregon couples flock to Clark County to wed
Portlanders Grant Edwards and Jim McPartland "waited and waited" to get married. They'd been living together for seven years. They wanted the world to know about their solid commitment. The only obstacle was a maddeningly simple one: according to state law that's been affirmed by popular referendum, you can't get married in Oregon if you're gay. In late October, Edwards and McPartland stopped waiting. Jim has suffered some health scares recently, and the couple want to be sure Grant has no problem holding his beloved's hand during any future hospital stay. So they went ahead and got their wedding license—in Clark County. That's because Oregon recently doubled back on itself by deciding, as a matter of practicality, to recognize same-sex marriages performed elsewhere. Columbian, 11-24-13.
It's Boeing's turn to demonstrate productive partnership with us
So how about that $8.7 billion tax giveaway Boeing just received to build the 777X? We have been here before. In 2003, the Legislature excused Boeing from $4 billion in taxes, to build the 787 in our state. What happened to that $4 billion? Over $1 billion was used to construct a copycat 787 facility in South Carolina. The other $3 billion? Some went into outsourcing construction of 787 parts all over the world, which were then shipped back to Everett, there to be snapped together. Only the pieces did not snap together and the Everett machinists and engineers had to re-jigger the pieces in order to make the 787 fly right. The result of this brilliant outsourcing strategy is that the 787 is about $14 billion over budget. And several years late. And how about those batteries? Is Boeing management inept enough to do this again with the 777X? Its own customers would not appreciate that. John Burbank, The Stand, 11-22-13.
Why polls shouldn't matter to Boeing's Machinists union
A recent statewide poll suggests a large majority of Washington voters would have ratified the contract that Boeing presented to its Machinists union earlier this month. That, and a swipe of your phone, can get you a cup of coffee. Because unlike Gov. Jay Inslee and the members of the Legislature, Machinists union members don't have to care what the voters of the state think. When they rejected the contract extension that would have supposedly kept all final assembly of the next generation of the 777 jetliner in Puget Sound, the Machinists cared only about what it would mean to them and to their union. And that's how it is supposed to work. Yet the rejection seems to have rekindled antipathy toward organized labor, as though the strongest private-sector union in the West, if not the nation, should accept the same pay and working conditions as those without such clout. Peter Callaghan, Tacoma News Tribune, 11-24-13.
The Nation
With eye on 2014, GOP ramps up its war on voting
Working ballot by ballot, county by county, the Republican Party is attempting to alter voting laws in the biggest and most important swing states in the country in hopes of carving out a sweeping electoral advantage for years to come. Changes already on the books or in bills before state legislatures would make voting harder, create longer lines, and threaten to disenfranchise millions of voters from Ohio to Florida, Pennsylvania to Wisconsin, Georgia to Arizona and Texas. Efforts underway include moving election days, ending early voting, and forcing strict new voter ID laws. The results could significantly cut voter turnout in states where, historically, low participation has benefited Republicans. MSNBC, 11-23-13.
Cops bust employee for trespassing at his workplace—62 times!
Earl Sampson has been stopped and questioned by Miami Gardens police 258 times in four years. He's been searched more than 100 times. And arrested and jailed 56 times. Despite his long rap sheet, Sampson, 28, has never been convicted of anything more serious than possession of marijuana. Miami Gardens police have arrested Sampson 62 times for one offense: trespassing. Almost every citation was issued at the same place: the 207 Quickstop, a convenience store on 207th Street in Miami Gardens. But Sampson isn't loitering. He works as a clerk at the Quickstop. So how can he be trespassing when he works there? Alex Saleh, the store's owner, was so troubled by all this that he installed video cameras, to protect himself and his customers from police. Since he installed the cameras in June 2012 he has collected more than two dozen videos, some of which have been obtained by the Miami Herald. Those tapes, and Sampson's 38-page criminal history—including charges never even pursued by prosecutors—raise some troubling questions about the conduct of the city's police officers. A civil rights lawsuit is imminent. Miami Herald, 11-22-13.
Service members left vulnerable to payday loans
Alarmed that payday lenders were preying on military members, Congress in 2006 passed a law intended to shield servicemen and women from the loans tied to a borrower's next paycheck, which come with double-digit interest rates and can plunge customers into debt. Nearly seven years since the Military Lending Act came into effect, government authorities say the law has gaps that threaten to leave hundreds of thousands of service members across the country vulnerable to potentially predatory loans — from credit pitched by retailers to pay for electronics or furniture, to auto-title loans to payday-style loans. The law, the authorities say, has not kept pace with high-interest lenders that focus on servicemen and women, both online and near bases. New York Times, 11-21-13.
To Think About
This is why poor people's bad decisions make perfect sense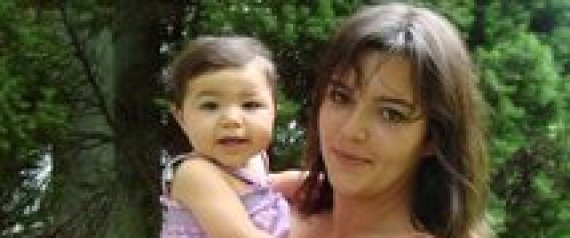 There's no way to structure this coherently. They are random observations that might help explain the mental processes. But often, I think that we look at the academic problems of poverty and have no idea of the why. We know the what and the how, and we can see systemic problems, but it's rare to have a poor person actually explain it on their own behalf. So this is me doing that, sort of. I am not asking for sympathy. I am just trying to explain, on a human level, how it is that people make what look from the outside like awful decisions. This is what our lives are like, and here are our defense mechanisms, and here is why we think differently. It's certainly self-defeating, but it's safer. That's all. I hope it helps make sense of it. Linda Tirado, Huffington Post, 11-22-13.