The leadership of the King County Democrats is chosen by the King County Democratic Central Committee (KCDCC), which consists of the elected Democratic precinct committee officers (PCOs) of Martin Luther King Jr. County. PCOs are elected positions within the party; each PCO represents a neighborhood on behalf of themselves and their fellow Democratic voters.
The 2023-2024 officers of the King County Democrats are:
Carrie Barnes, County Chair
Jeremy Barksdale, 1st Vice Chair
Carmen Rivera, State Committee Representative
Chris Franco, State Committee Representative
Raven Tyler, Vice Chair for Communications
Yvette Maganya, Vice Chair for Outreach
Mason Thompson, Vice Chair for Fundraising
Kristiana de Leon, Secretary
Melissa Taylor, Treasurer
Committee chairs will be announced in the first quarter of 2023.
Biographies
---
Carrie Barnes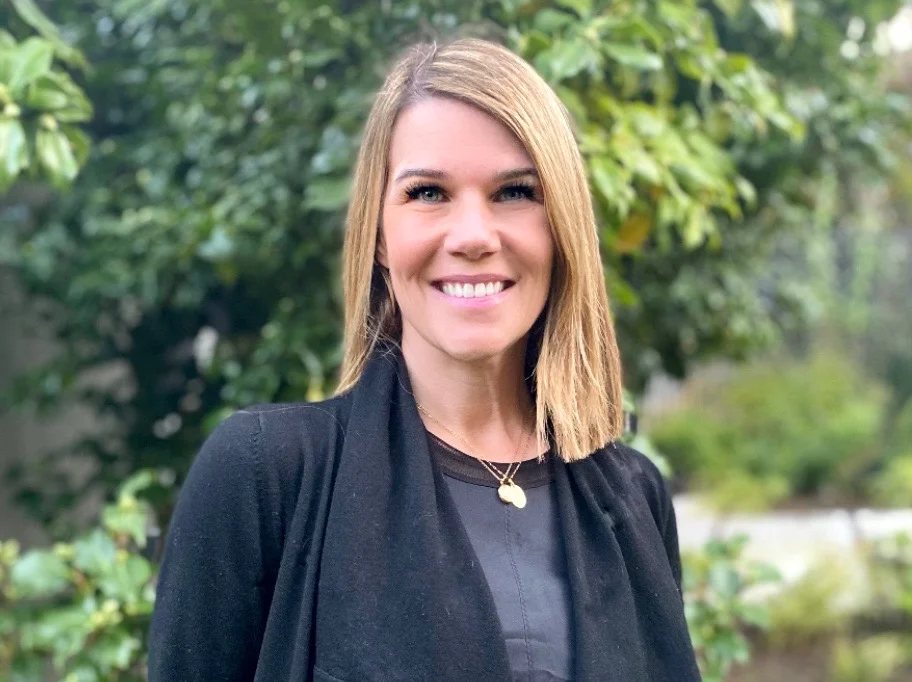 County Chair
Carrie Barnes is the current Chair of the King County Democrats. She previously served as Communications Chair for the party. Along with communications, in that role she has been responsible for engagement with the Executive Board, PCOs, Legislative Districts, KCYD, Elected Officials, and financial supporters. Carrie's primary focus has been to provide timely and valuable information about the work of the party to its stakeholders, while also organizing volunteer engagement, recruiting, and retention for the King County Dems.
In 2021 Carrie was the KCDCC liaison for the Contest Every Race program which sought to find new candidates to run in every open local office race that had historically not had a Democratic challenger. She helped 120 new candidates find the resources and information that they needed to run for office. Carrie put on workshops about how to run for office, coached candidates on how to file the necessary paperwork, and introduced them to leaders in their respective legislative districts. With Carrie's help, new Democratic candidates won races in Renton and South King County that otherwise would have been won by uncontested Republicans.
During the past two election cycles Carrie has organized for KCDCC-endorsed candidates in Auburn, Bellevue, Bothell, Burien, Enumclaw, Kent, Maple Valley, Redmond, SeaTac and Seattle. She also helped funnel Seattle-area volunteers to Eastside areas that needed them, including for Kim Schrier's campaign for Congress in Washington's 8th.
Carrie was also previously the Chair of the 37th Legislative District Democrats, one of the most diverse LDs in Washington, serving as the 37th's 2022 Delegate Chair for the Washington State Caucus Convention. She is a long-distance runner who spent the most recent election night handing out pizza to voters who were still waiting in line after dark. She loves to cook and host fundraisers for Democratic candidates at her home that she shares with her husband, 3 teenagers and their bulldog Lola.
Jeremy Barksdale
1st Vice-Chair
Jeremy Barksdale is a current Bellevue City Councilmember who ran on a platform of affordability, community engagement and modernization. While on City Council he has spearheaded initiatives around affordable housing, DEI work, and apprenticeship utilization. He has also co-hosted workshops designed to teach black community leaders how to better access and engage with city resources and other local government agencies.
For his day job Jeremy works as a User Experience Researcher for Unity, a game development platform company based in Bellevue. He was previously at Microsoft, worked for the U.S. Government, in IT consulting, and as an adjunct faculty member at NC A&T State University and the University of Washington.
Jeremy is a Co-Chair of the 41st LD Dems, a former Chair to the Bellevue Planning Commission and former Co-Chair of Bellevue's Wilburton Commercial Area Citizen Advisory Committee.
Jeremy earned his Ph.D. in Computer Science and a Master's in Public Administration from Virginia Tech. He also has a B.A. in Broadcast Production with a minor in Business Administration, and an M.S. in Computer Science with a concentration in Software Engineering from NC A&T State University.
Jeremy plays 5 instruments, loves to sing and read, and is known around King County as the elected official who shows up to community events on his motorcycle.
Carmen Rivera
State Committee
Carmen Rivera is currently the youngest serving member of Renton's City Council. She is also the Council's first openly queer person, first Boricua, and youngest Latina to be elected. Born and raised in King County's 11th Legislative District, Carmen was regularly attending LD meetings with her mom by age 12. At age 15 she served as a Page for late Washington State Senator Margarita Prentice.
Carmen graduated from Seattle U with departmental honors and a BA in Criminal Justice. She then earned an MSc in Psychology of Investigation from the University of Liverpool in England. After also living in Spain, Carmen returned to her King County roots and started her career as a Counselor at a children's center. Soon after, Carmen became the youngest juvenile Rehabilitation Coordinator in Washington State and has dedicated years of her life to working with out-of-school youth and young adults throughout south King County, work that led her to run for her position on Renton City Council.
Carmen is currently an Assistant Teaching Professor at Seattle University's Department of Criminal Justice, Criminology, and Forensics, where she teaches about criminal justice through a racial equity lens. She is a former Vice President of the Board for Seattle Pride and is a volunteer representative for the Washington Commission on Hispanic Affairs for the Social Equity in Cannabis Task Force.
Carmen is a licensed sky diver, a passionate supporter of Black Lives Matter and Trans Lives Matter, and an avid golfer who spends most of her free time with her loving partner and fur babies.
Chris Franco
State Committee
Chris Franco is a proud father of four, combat veteran, Teamster, and 2nd generation Mexican-American. Chris served in the U.S. Army for eight years as a ranger-qualified infantry officer and concluded his time in service as a Paratrooper Commander before joining the King County government to pursue his passion for public service. While at King County, Chris has served in a multitude of roles, most notably on the county's COVID-19 response team, within the Office of Equity and Social Justice, and as a founding member of King County's Affinity Groups.
Chris' time in the Army and in Afghanistan ignited within him a passion for public service and for protecting and fulfilling the promises outlined in our Constitution. Since leaving the Army, Chris has become more politically involved and has turned his attention to fighting for democracy as the Vice Chair of Outreach for the King County Democrats, the 11th Legislative District's male-identifying representative to the KCDCC, and as a member of both Indivisible and the Truman National Security Project.
Chris currently serves as the PNW Chapter Director of the Truman National Security Project, as a board member of Minority Veterans of America, and as the Policy Chair of King County's Veterans and Military Affinity Group. Chris loves to spend time with his kids, being a space/national security nerd, and cooking.
Raven Tyler
Vice-Chair for Communications
Raven is an Army veteran, serving 7 years in the United States Army as a chemical, biological, radiological, and nuclear officer, and an all-source intelligence analyst. Prior to the Army, Raven was contracted as an intelligence analyst at the Defense Intelligence Agency providing experience in mapping and predictive analysis.
As an active member in her College's Social Justice Leadership Institute, Raven worked closely with social impact organizations in multiple states. During her undergraduate studies she was an intern at Unite Here! labor union, where she worked with union organizers to unionize the Baltimore-Washington Airport workers.
Raven studied Advertising and Public Relations with a minor in Marketing at Marietta College. She later attended Bowie State University earning a Master of Public Administration with a concentration in public policy and management. She is currently the co-chair of the Board of Directors for Seattle LGBTQ Center and on the Advisory Board for the YMCA Social Impact Center. Raven works at NWP Consulting as a political consultant with a focus on campaigns, communications, and causes.
Raven is a Baltimore native, the youngest of three, and the aunt of two nieces and three nephews. When not working on campaigns, she enjoys wine tasting, weightlifting, and all things self-care.
Yvette Maganya
Vice-Chair for Outreach
Born in Congo-Kinshasa, Yvette Maganya spent time living as a refugee in Kampala, Uganda before migrating to the United States at the age of seven. It is Yvette's personal experience as an immigrant and refugee that forged her desire to advocate for community, to break down systemic barriers to opportunity, and to devote her life to the causes of reproductive health, economic justice, and immigrant rights.
Yvette has extensive experience working with community-based organizations and coalitions that aim to strengthen the voices of historically excluded communities. She got her start in politics at OneAmerica Votes before working for Fuse Washington as an organizer for progressive candidates in South King County. She also served as Social Action Director for the King County Young Democrats and was a board member at Opportunity PAC, where she worked to amplify the campaigns of Black womxn seeking elected office. She was also a part of the 2020 Fellowship class at the Institute for a Democratic Future.
Over the past two years Yvette has worked closely with reproductive health stakeholders, including Pro-Choice Washington, Legal Voice, and the ACLU of Washington, to pass critical sexual and reproductive health legislation. Yvette was the Washington State Government Relations Manager at Planned Parenthood Alliance Advocates where she helped with the bill for the Affirm Washington Abortion Access Act, which was signed into law in 2022. She also sits on the Board of Directors of Pro-Choice Washington.
Yvette loves to cycle, is deeply devoted to her family, and also serves as a PCO in the 37th LD.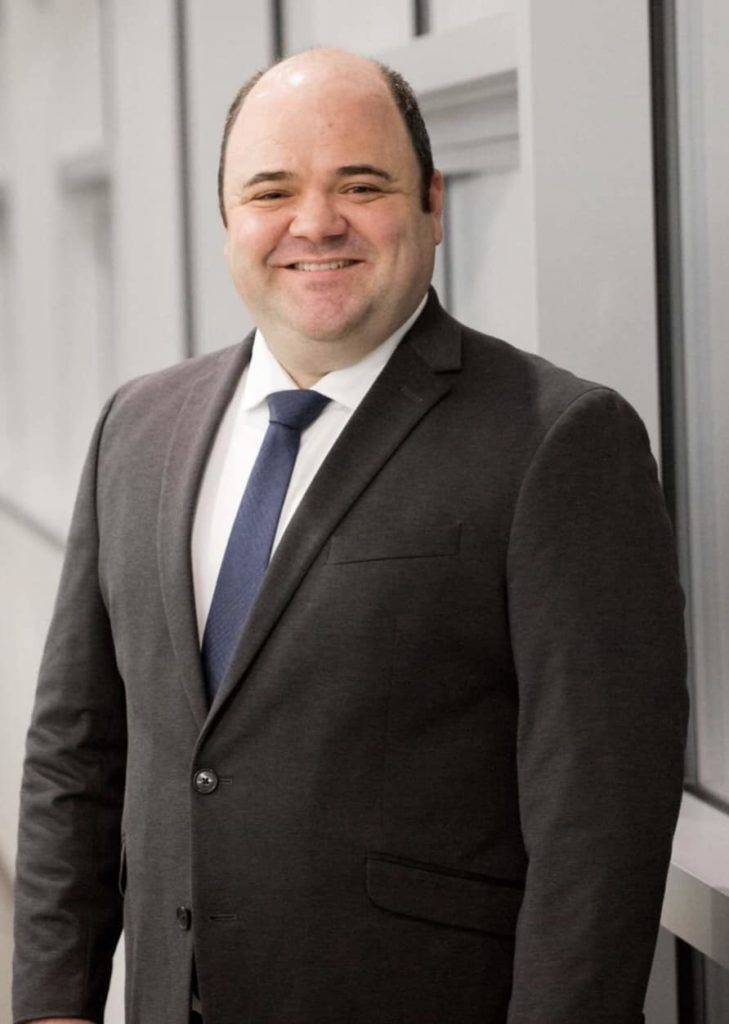 Mason Thompson
Vice-Chair for Fundraising
Mason is the current Mayor of Bothell. He graduated from the Foster School of Business at UW, is the former Chair of the Parks & Rec Board in Bothell and is a former member of the Executive Committee of the Sierra Club Washington State. Mason is a staunch advocate for middle housing and for working to ensure that his city will have affordable housing options for its next generation of residents. He is also a frequent commuter by bicycle and an avid supporter of making his city more walkable, whose focus has centered around making life in Bothell better for all residents.
Known for being deeply passionate about issues he cares about, Mason got involved in politics because he wanted better bike trails in his city and he joined his local park board to try to make that happen. Since becoming Mayor, he has become a change agent who has been able to make progress by being approachable to all and by working to ensure that he leads in a way that centers inclusivity and making sure that all voices (especially voices that often go unheard) are included in important conversations. He spends his free time reading and taking road trips with his musically-inclined wife and two young children.
Kristiana de Leon
Secretary
Kristiana de Leon was sworn in on Black Diamond's City Council when she was just 30 years old and is currently their youngest serving councilmember. Having grown up in Kent and after working as an educator in the Kent, Federal Way, and Tahoma school districts, Kristiana ran for her City Council position because she wanted to make her new home city a more inclusive place that prioritized diversity, belonging, protecting the environment, fully funding schools, and improving roads and transportation safety. Kristiana experienced the dramatic changes associated with unprecedented growth during her youth living in South King County and knows that with thoughtful planning and policies, growth can be experienced as a positive contributor to diversity and opportunities, rather than as a source of challenges such as congestion, loss of green spaces, and a decrease in affordability.
Kristiana has a Master's of Education and a BA in Global Studies, Chinese Studies and Scandinavian Studies from Pacific Lutheran University. During her time in the public school system, she has taught English, Secondary English and has worked in a counseling office with refugee and non-English speaking families, and experienced firsthand the importance of maintaining good relationships between a city council and its equivalent school boards.
Kristiana is on the Executive Board of the 5th LD Democrats, as well as the Board for the Association of Secular Elected Officials. She is a former retail worker who has become known on Council as someone who isn't afraid to be outspoken and challenge the status quo. Kristiana is a group fitness instructor who loves running, painting, and learning languages. She lives with her husband and two hairy toddlers: her very rowdy Alaskan Malamutes.
Melissa Taylor
Treasurer
Melissa Taylor has served as Treasurer for the King County Dems since 2020. During her tenure, the KC Dems have significantly improved our financial stability and implemented new Standing Rules that require the maintenance of cash reserves, encourage spending with women- and minority-owned businesses and/or union businesses, and set up a tiered budgeting system that results in us remaining in line with actual fundraising. Prior to her current role, Melissa served as Chair of the Finance Committee from 2018-2020.

Melissa's political journey began in 2015 with parent advocacy for education funding through organizations including the League of Women Voters and Washington's Paramount Duty. Melissa quickly realized that our education funding crisis was a symptom of the larger issue of an upside-down tax system and has been a passionate advocate for progressive tax reform ever since.
Melissa has financial management experience in both the political and private sectors. She helped fundraise and manage a budget of $165,000 for Michelle Rylands' 2017 campaign for State Senate. In 2018 she was instrumental in working with the KC Dems Finance Committee to stabilize finances and negotiate a settlement with the WA State Attorney General over PDC violations committed by a previous Treasurer. In 2022 Melissa ran for State Legislature herself, raising and managing a budget of around $200,000. For her day job Melissa is a financial officer who manages a $2 million+ budget.
Melissa is the co-founder of Persist PAC, which has spent more than $150,000 on an Elect Black Women initiative to increase representation in Washington's State Legislature. She grew up in Seattle, the daughter of parents who owned a local math store. When not working on politics, she and her family watch sci fi and fantasy movies together.