The Nation
How Microsoft handed the NSA access to encrypted messages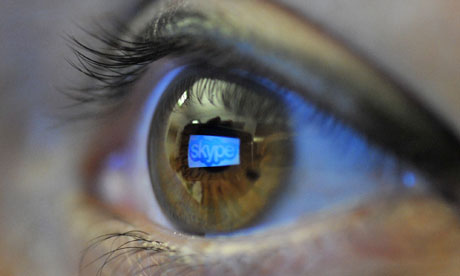 Microsoft has collaborated closely with US intelligence services to allow users' communications to be intercepted, including helping the National Security Agency to circumvent the company's own encryption, according to top-secret documents obtained by the Guardian. The files provided by Edward Snowden illustrate the scale of cooperation between Silicon Valley and the intelligence agencies over the last three years. They also shed new light on the workings of the top-secret Prism program, which was disclosed by the Guardian and the Washington Post last month. The latest NSA revelations further expose the tensions between Silicon Valley and the Obama administration. All the major tech firms are lobbying the government to allow them to disclose more fully the extent and nature of their cooperation with the NSA to meet their customers' privacy concerns. Privately, tech executives are at pains to distance themselves from claims of collaboration and teamwork given by the NSA documents, and insist the process is driven by legal compulsion. The Guardian, 7-11-13.
An indomitable Maria Cantwell is back with a Glass-Steagall posse
U.S. Senator Maria Cantwell (D-WA) has joined senatorial forces with Elizabeth Warren (D-MA), John McCain (R-AZ), and Angus King (I-ME) to introduce a bill they're calling a "21st Century Glass-Steagall Act," an updating of the Banking Act of 1933 (Glass-Steagall), which was gradually rendered toothless during the go-go 1980s and 1990s, and repealed in 1999. "Too many Main Streets across America have paid the price for risky gambling on Wall Street," Cantwell said in a news release describing the new bill's purpose. The release goes on to say: "The legislation introduced today would separate traditional banks that have savings and checking accounts and are insured by the Federal Deposit Insurance Corporation from riskier financial institutions that offer services such as investment banking, insurance, swaps dealing, and hedge fund and private equity activities."  Sunbreak, 7-11-13.
Contest backfires on Social Security privatizer
Oh, the sweet irony. Pete Peterson is the conservative billionaire who is a major financier in the effort to dismantle, cut, and privatize Social Security, Medicare, and Medicaid. Recently he and his foundation held a contest asking folks to submit videos on why it is important to "fix" the national debt of which, he and his foundation falsely claim, Social Security is a major contributor.  Sometimes the best-laid plans for a propaganda campaign can go awry. The winner of the $500 grand prize determined by popular vote on the website came from the completely opposite side of Peterson's cut Social Security argument. The "Just Scrap the Cap" winning video features rapping seniors rhyming their way to the conclusion that the way to shore up Social Security's long-term finances isn't through cuts or privatization, but by scrapping the payroll tax cap on Social Security. Peterson's check went to Seattle's Robby Stern, of Social Security Works, the group that produced the video. Stern signed it over to Social Security Works and said: "We will use the $500 to finance our education efforts and our Scrap the Cap campaign. We want to save Social Security from Peterson and his band of wealthy supporters." AFL-CIO Now, 7-10-13.
DC Council approves 'living wage' bill over Wal-Mart ultimatum
District of Columbia lawmakers gave final approval Wednesday to a bill requiring some large retailers to pay their employees a 50 percent premium over the city's minimum wage, a day after Wal-Mart warned that the law would jeopardize its plans in the city. The retail giant had linked the future of at least three planned stores in the District to the proposal. But its ultimatum did not change any legislators' minds. The 8 to 5 roll call matched the outcome of an earlier vote on the matter, taken before Wal-Mart's warning. "The question here is a living wage; it's not whether Wal-Mart comes or stays," said council member Vincent B. Orange (D-At Large), a lead backer of the legislation, who added that the city did not need to kowtow to threats. "We're at a point where we don't need retailers. Retailers need us." Washington Post, 7-10-13.
The State
Reardon aide complained of no reward for dirty tricks
A newly released memo, found on the office computer assigned to a junior aide who worked for Aaron Reardon, describes a series of dirty tricks undertaken on behalf of the former Snohomish County executive, including "black hat jobs" targeting political rivals.
The memo, written in October when the aide, Kevin Hulten, was still on the former executive's payroll, details "special projects work," including attacks on other county officials, Washington State Patrol detectives who investigated Reardon, and state Rep. Mike Hope, Reardon's 2011 election opponent. The memo may be important to a criminal investigation now under way by the King County Sheriff's Office, which aims to answer whether any laws were broken by Hulten or any other county staff on Reardon's behalf.  Hulten, 34, of Granite Falls, repeatedly has denied engaging in much of the activity discussed in the memo. The document, recovered in response to a public records request by The Herald, describes the former aide as feeling neglected by Reardon and "angry to the point of tears every day" that his efforts hadn't led to greater on-the-job rewards. Everett Herald, 7-11-13.
Undocumented immigrants paid $292M in state, local taxes in 2010
Undocumented immigrants paid $292 million in state and local taxes in Washington in 2010, according to a new study. Released this week by the Washington, D.C., nonprofit Institute on Taxation and Economic Policy, the study ranks Washington 10th in the nation for most taxes paid by undocumented immigrants that year. Nationwide in 2010, the study says undocumented immigrants paid $10.6 billion in state and local taxes. If the House were to pass a Senate immigration reform bill that includes a path to citizenship for an estimated 11 million undocumented immigrants, those tax collections would only increase, according to the study. The study projects a more than $20 million increase in tax collections in the state from these individuals per year if the reform bill is approved. Yakima Herald-Republic, 7-11-13.
US Chamber of Commerce: Washington great for business
Another national business-climate ranking was published this week, and once again Washington State ranks among the very best states. And this time, the positive assessment comes from the parent organization of a statewide business lobbying group that continually complains about Washington's business climate. The U.S. Chamber of Commerce, the parent organization of the Association of Washington Business (AWB), just released its 4th annual Enterprising States report and Washington was listed among its "Strong Performers." The Stand, 7-10-13.
King County
The city needs to start enforcing wage-theft crimes against fast food employees
In your interactions with fast food employees, you're usually telling them what you want. Today, the tables were turned at City Hall when local fast food workers sat down across from Seattle City Council members and told the council what fast food workers want: Better wages and benefits—and even more important, for the city to start actually enforcing a two-year-old law that criminalizes wage theft. At the table in council chamber, five employees from Qdoba, Wendy's, Burger King, and Taco Bell leaned into microphones and alleged dramatic violations of their rights as employees—wage theft, on-the-job injuries, denial of breaks. Larita McFall, a Qdoba employee, claimed that when 350 degree fry oil splashed her face a few months ago, a manager assured her she'd be okay and should get back to work.  The Stranger, 7-11-13.
Sheriff vows changes after probe of shooting is criticized
King County Sheriff John Urquhart pledged Wednesday to change the way his office investigates shootings by deputies after the King County Council heard a highly critical independent report on a man who was shot 16 times by a deputy and a state corrections officer. The county recently agreed to pay a $3 million settlement to the man, Dustin Theoharis, 30, who is also seeking an additional $20 million from the state. Speaking at a special meeting of the council, Urquhart said the King County Sheriff's Office will now launch separate, parallel administrative reviews, coupled with traditional criminal investigations, whenever a deputy shoots someone in order to identify any policy or training issues. Wednesday, Theoharis' attorneys delivered a claim to the state, seeking $20 million in damages. If the claim isn't settled, Theoharis will file a civil-rights suit in federal court, according to one of his attorneys, Erik Heipt of Seattle, who asserted the DOC is most culpable. Seattle Times, 7-10-13.
Like shooting fish in a barrel: School zone cameras reel in big bucks
Installing fixed cameras to enforce school zone speed limits of 20 mph has proved to be a huge boon to the city of Seattle's coffers. A report by the Seattle Police Department released earlier this week shows that a total of 24,339 tickets (at $189 a crack) were issued by cameras set up at four elementary schools between Dec. 10, 2012 and April 27, 2013. That's an average of more than 300 tickets a day for every day the four schools were in session. This compares to 20,135 moving violations meted out by Seattle police for the entire year of 2012. "I think this is having a chilling effect," Council member and mayoral candidate Bruce Harrell told Seattle Weekly. "I think we need to see whether crossing guards are a more effective way in dealing with this. Maybe we should be using some of the money (collected in fines) for crossing guards." Harrell added that the $189 price tag is too steep and that a lower cost for the infraction would still serve as a deterrent. Seattle Weekly, 7-11-13.
To Think About
Chicago cabbies fight for a fairer fare—as city employees
When accounting for their many expenses, Chicago's taxi drivers are among the lowest paid workers in the city. According to the sole comprehensive public study on their working conditions, the majority of Chicago drivers work twenty-five days per thirty-day month, in thirteen-hour shifts. On average, these drivers earn $4.38 per hour, which is approximately half the Illinois minimum wage of $8.25, and 60 percent of the federal minimum wage. No one is responsible for paying cabbies a "minimum wage," because these drivers are not considered employees. But a group of Chicago cab drivers are challenging that long-held assumption. Under the name "Cab Drivers for Justice," or, as most call it, "Cabbies for Justice," they are pursuing what could be a landmark legal case. The Cabbies are arguing that not only have they been misclassified as independent contractors, and that the City of Chicago is their employer. The Nation, 7-8-13.