King County
Seattle Council signals 24-story towers by South Lake Union won't fly
Towers near the south shore of Lake Union should be limited to 160 feet, the Seattle City Council signaled Monday, spurning a proposal by Mayor Mike McGinn and Paul Allen's real-estate firm to allow taller buildings there. A majority of council members said in informal voting that 160-foot, or 16-story towers would better fit the neighborhood, protect views and cast fewer shadows over Lake Union Park than the 240-foot, or 24-story towers McGinn and Vulcan Real Estate had pitched. Seattle Times, 4-1-13.
Chamber CEO Maud Daudon puts mayoral rumors to rest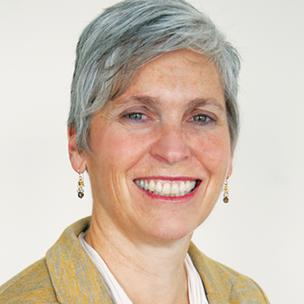 Maud Daudon says she is committed to her job as CEO of the Seattle Metropolitan Chamber of Commerce and will not run for mayor of Seattle. Daudon's statement Monday puts an end to speculation that Daudon would launch a campaign in a crowded field to unseat incumbent Mike McGinn less than a year after Daudon took her post at the chamber. Supporters had encouraged Daudon to run, a prospect that had caused members of the chamber's leadership board to ask her to make a decision. Puget Sound Business Journal, 4-1-13.
Metro Transit: money needed to avoid countywide bus cuts
Bus service will be slashed by up to 600,000 annual service hours in the next two years, or about 17 percent, unless King County Metro Transit gets an infusion of new tax revenue, General Manager Kevin Desmond said Monday morning. He identified 65 lines that would be eliminated, and 86 more to have fewer trips, not only in outlying Seattle neighborhoods, but also in the suburbs. Metro has  posted information about the issue. Some cuts would occur in fall 2014, and others in 2015, he said. Desmond's comments represent the latest step in his effort to rally support from city leaders and voters to prod the Legislature for new local taxing authority. Seattle Times, 4-1-13.
The State
Becker: No vote on abortion coverage bill
Supporters of the Reproductive Parity Act say they have enough votes to pass it in the Senate, but they may not get the chance. The chairwoman of the Senate Health Care Committee, which held a two-hour hearing on the bill,  said Monday afternoon she will not schedule a vote on it, meaning the bill appears dead  without further parliamentary maneuvering. Sen. Randi Becker (R-2), who refused to hear a Senate version of the bill earlier in the year, said she fulfilled a pledge to hold a hearing on the House version after the bill passed the other chamber. Some people consider the bill unnecessary because all health insurance companies offer abortion coverage, Becker said. Spokane Spokesman-Review, 4-1-13.
Pot farmers' poison may be threat to endangered fishers
For the first time, federal biologists are assessing whether illegal marijuana gardens in the backwoods of the West could threaten the extinction of a wild animal. The object of their attention is the fisher, a small but fierce forest predator related to the weasel. The fisher was reintroduced to Olympic National Park from Canada from 2008 to 2011. Before then, the most recent reported sighting of a fisher on the North Olympic Peninsula was in 1969. The U.S. Fish and Wildlife Service is interested in rat poisons used at the thousands of illegal pot plantations that overlap the fisher's range on national parks, national forests, and Native American reservations. KPLU, 3-31-13.
Judge orders Washington to fix culverts blocking salmon
A federal judge Friday ordered the state of Washington to fix culverts that block salmon from reaching their habitat, setting a timeline, and pressuring officials to find the money needed to do the job. U.S. District Court Judge Ricardo S. Martinez's ruling was the result of a decades-old legal battle tied to treaties dating back to the mid-1800s. Tribes have said the state has blocked salmon passage and contributed to the decline of fish harvests. Under the ruling, the state must first fix culverts on recreational lands by fall 2016. The state would have 17 years to provide fish passage through Transportation Department culverts. Associated Press (Vancouver Columbian), 3-30-13.
(On the one hand . . .)
Oil refiners gird up to do battle over state's 'extracted fuel' tax plan
Democrat Jay Inslee makes no secret he wants to promote high-tech and clean-energy jobs in a long-term economic shift away from fossil fuels. And he says he wants to funnel more taxpayer cash into K-12 public schools. So when he laid out a plan Thursday to close nearly a dozen tax breaks or shrink them, a $40.2 million per biennium tax break tapped by the region's five oil refineries stood out. Closing what is known as the "extracted fuel" tax would let Inslee move toward both goals in one fell swoop. But the first-year Democratic governor is in for a political fight, if history is a guide. Past legislative attempts to raise taxes on oil refinery products met with fierce opposition from the oil industry – and the industry says it will fight again this time. Tacoma News Tribune/Olympian, 3-31-13.
(But on the other hand . . .)
Tax break would create state aerospace jobs, supporters say
Nearly 1,200 aerospace jobs could be created in Washington if a bill winding its way through the Legislature passes, proponents say. The bill reads like a tax break for foreign dignitaries and the wealthy. But proponents of HB 1707 say the state won't lose money if the legislation is approved. Private jet owners are flying their aircraft for work out of state to avoid steep taxes associated with modifying airplanes here. The legislation has the support of House Speaker Frank Chopp (D-43). At an aerospace event in Olympia Wednesday, Chopp expressed some skepticism over whether the bill would pass, pointing out that there are members who are reticent to approve new tax breaks. With this one, he said, there is a "perception problem" of what it does and who it serves. Everett Herald, 4-1-13.
Op-ed: Help schools with more money, not empty chatter
It's not often that talk gets exposed for being empty as swiftly as it was last week. On Wednesday, the state's business community issued a clarion call to not only stop slashing our college system, but to expand it dramatically. The businesses called for boosting the number of kids admitted to college here by 5,000 per year in just the areas of science and health. That's no small idea. It's the equivalent of adding a public university roughly the size of Washington State. But then the very next day, Gov. Jay Inslee proposed ending some tax exemptions to, among other things, boost science and health-care enrollment in the state college system. The response? "While we understand and support Gov. Inslee's desire to increase funding for education, we do not support raising taxes. Whether it's called a tax increase or 'closing a loophole,' the result is the same: Families and employers pay the government more money." Right. Except that this amorphous, hungry-sounding "government" is the same thing that runs the college system they called critical and imperative just a day before! Danny Westneat, Seattle Times, 3-30-13.
The Nation
Lawmakers charged in plot to buy spot on NY mayoral ballot
State Senator Malcolm A. Smith, who rose to become the first black president of the State Senate, and City Councilman Daniel J. Halloran III were arrested early Tuesday on charges of trying to illicitly get Mr. Smith on the ballot for this year's mayoral race in New York City, according to federal prosecutors. Mr. Smith, a Queens Democrat, and Mr. Halloran, a Queens Republican, were among a half-dozen people arrested by FBI agents in the corruption case. Others included Republican County leaders in Queens and the Bronx, the mayor of the Rockland County village of Spring Valley, Noramie F. Jasmin, and her deputy, Joseph A. Desmaret, according to a criminal complaint. Smith, a contractor and real estate developer, has said he was considering running for mayor as a Republican, and the charges contend that he made payments to Halloran in exchange for the councilman's assistance in setting up meetings with Republican leaders as part of an effort to get on the ballot, the complaint said. New York Times, 4-2-13.
Possible Stockton bankruptcy sets up employee pensions battle
The city of Stockton's impending bankruptcy case sets up a battle over employee pensions. A federal judge ruled Monday that Stockton was eligible for bankruptcy protection, rebutting Wall Street creditors who claimed the city was not. U.S. Bankruptcy Judge Christopher Klein found that Stockton can move forward with a plan to reorganize its debt. The city's creditors, he said, had acted in bad faith by refusing to negotiate. "The creditors got a big black eye today," said Karol Denniston, an attorney who helped draft the legislation that guided Stockton's mandated mediation before filing for Chapter 9 protection. "Now the stage is set for the real dogfight." In late June, the port city of 300,000 became the largest U.S. city to fail financially. Los Angeles Times, 4-2-13.
Arizona city poised to pass state's first civil union ordinance
A former Arizona copper mining town reborn as an artists' community is poised to become on Tuesday the first city in the conservative southwestern state to allow civil unions between same-sex couples. The City Council in Bisbee, a city of 5,600 residents in southeast Arizona, is set to pass an ordinance allowing any couple regardless of their sex or sexual orientation to join in a civil ceremony. The Council approved it at a first reading last month by a unanimous vote, and officials expect it to pass at a second reading Tuesday night, making the city a standout in the state whose constitution recognizes marriage as a union of one man and one woman. Reuters, 4-2-13.
To Think About
Obama plans to sacrifice ordinary Americans yet again in "public/private" infrastructure scam
Apparently President Obama's idea of a Holy Week sacrifice is to feed American citizens to rapacious bankers, this time through the device of "public/private partnerships" to support infrastructure spending. Some NC readers were correctly alarmed by a speech by Obama on Friday on using public/private partnerships to fund infrastructure spending. This is not a new idea; Obama first unveiled it in his State of the Union address. But it is a singularly bad idea, that is, if you are anyone other than a promoter of or investor in these deals. As we've discussed at length earlier, these schemes are simply exercises in extraction. Investors in mature infrastructure deals expect 15% to 20% returns on their investment. And that also includes the payment of all the (considerable) fees and costs of putting these transactions together. The result is tantamount to selling the family china and then renting it back in order to eat. Yves Smith, Naked Capitalism, 3-31-13.