Honoring His Legacy with Action: Day of Service 2021
Press Contact: Sarah Toce
Communications Vice Chair
2nd Vice Chair, King County Democrats
[email protected]
kingcountydems.org
================================================================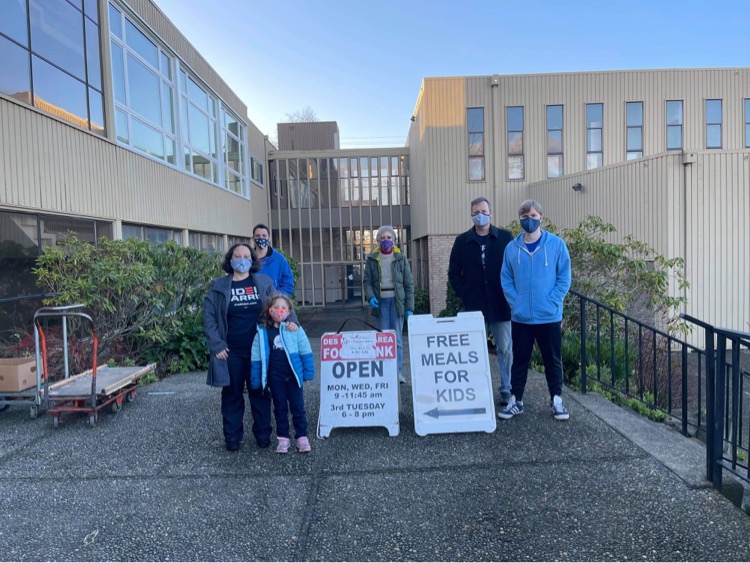 "Life's most persistent and urgent question is, 'What are you doing for others?'" – Dr. Martin Luther King, Jr.
(Des Moines, Wash., January 18, 2021) – King County Democrats joined in celebrating National Day of Service for the Inauguration of President-elect Joe Biden and Vice President-elect Kamala Harris on January 18, 2021. The National Day of Service honors the life and legacy of Dr. Martin Luther King, Jr.
This year in particular, it was important for King County Democrats to reach out in support of our local community. The global pandemic has called on all of us to work together and support others – in ways both big and small – at every moment possible. National Day of Service reminds us that no matter where we are, we all have a great opportunity to give back.
Volunteers and community members joined King County Democrats at 9am Monday in donating food and monetary support to residents assisted by the Des Moines Food Bank in South King County. A Seattle-area food bank was also selected for food drop-off later in the day.
###
The King County Democrats work across Martin Luther King Jr. County to promote Democratic values, principles, and policy directions by electing Democrats to office and championing sound public policies.

King County contains nearly a third of all voters in the State of Washington. Seventeen different legislative districts represent at least some precincts within parts of the county, as well as four of the state's ten congressional districts. King County is one of the state's most Democratic counties; it consistently votes for Democratic candidates at all levels. Learn more at https://www.kcdems.org.