(Daily Clips will not publish Wednesday, October 23, so that the editor can attend the monthly meeting of the King County Democratic Central Committee at the Carpenters' Hall in Renton. See you there.)
King County
Last-minute deal averts grocery strike
Just two hours before a 7 p.m. strike deadline, two big grocery unions said they reached a tentative contract deal with four supermarket chains Monday. Union negotiators said they unanimously recommended the new contract, but workers still must give their approval. Vote meetings have yet to be arranged, and no details of the proposed contract have been released. Talks between the unions and four major grocery chains — Albertson's, Fred Meyer, Safeway, and QFC — affected about 21,000 workers in King, Kitsap, Pierce, Snohomish, Thurston, and Mason counties. UFCW's Tom Geiger said labor negotiators are "very pleased" with the proposed new terms, and that's "reflected in their unanimous recommendation." He noted that the negotiators included not only union leaders, but also about two dozen grocery workers. The union chapters involved were Teamsters 38 and UFCW 21 and 367. Seattle Times, 10-21-13.
Seattle council OK's acquisition of centenarian's waterfront parking lot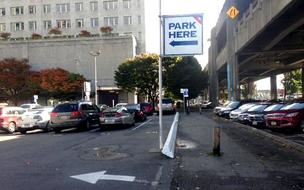 The Seattle City Council voted Monday to acquire, either through negotiation or condemnation, a waterfront parking lot whose elderly owner has resisted selling. Council members passed the bill 8-0, with no debate. The purpose of the acquisition is to mitigate for the loss of short-term, on-street parking during construction along the downtown waterfront and replacement of the Alaskan Way Viaduct. Myrtle Woldson, 103, owns the lot at 1101 Western Ave. The Spokane resident has declined to sell the property, which already is a short-term parking lot. Puget Sound Business Journal, 10-21-13.
Polls show Murray leads — by a lot or a little
State Sen. Ed Murray continues to hold a double-digit lead over incumbent Seattle Mayor Mike McGinn as voters receive their mail-in ballots in Washington's "three week election day," according to a new poll taken independently by Seattle's Strategies 360 public affairs consulting firm. The 51-34 percent lead by Murray contrasts with a much narrower 33-29 percent Murray advantage — with a whopping 38 percent undecided — in a poll for KIRO-TV. The television station polled registered voters, while the nationally regarded pollster for Strategies 360 — Kevin Ingham — tried to focus on those most likely to mail in their ballots. "It was screened tightly for likely voters," said Ron Dotzauer, president of Strategies 360. Seattle P-I, 10-21-13.
The State
Lawsuit seeks to severely curtail anti-522 campaign
A group that supports Initiative 522 is doubling down on its legal strategy, asking a Thurston County judge to "sequester" $7 million in contributions channeled through the Grocery Manufacturers Association, and order that anti-522 ads be pulled from TV until a list of top-five contributors is "corrected." The lawsuit by a recently incorporated group called Moms for Labeling follows a suit against the GMA last week by Attorney General Bob Ferguson.  The food industry lobby group responded by releasing a list of major corporations and the amount they have contributed to the anti-522 campaign. The group now seeks to at least partially shut down the No on 522 campaign, which has been funded by big food companies through the Grocery Manufacturers Association as well as such major agribusiness interests as Montsanto. The suit asks for:  (1) A temporary restraining order to require the No on 522 campaign to remove its ads from the airways until it corrects its "top five contributors" list to reflect who actually gave to the campaign. (2) A "writ of sequestration" of all $7 million-plus that the Grocery Manufacturers Association has put into the campaign to assure "payment of future penalties." It cites a state law that a person who fails to report a contribution "may be subject to a civil penalty equivalent to the amount not reported as required." "If the contributions are not held in reserve, the No on 522 campaign could spend these contributions and have nothing left to pay fines after the election," said a release from FUSE Washington, a progressive statewide advocacy group that is supporting Initiative 522. Seattle P-I, 10-21-13.
State agencies recommend reining in medical marijuana
State agencies charged with making recommendations about the future of medical marijuana in Washington want to drastically cut how much pot patients are allowed to have, restrict what they can have it for, and make them obtain the weed at stores that are licensed under the state's recreational marijuana law. Representatives from the Liquor Control Board, Department of Revenue and Department of Health released their draft recommendations Monday. An advocate for medical marijuana patients called the suggestions "ugly" and said they'd burden truly sick people who depend on pot. Under the draft recommendations, the amount of marijuana patients can have would be reduced from 24 ounces to 3 ounces, which is still more than the 1 ounce adults are allowed under the recreational law. Patients and their caregivers are currently allowed to grow up to 15 marijuana plants at home, but home-growing would be eliminated, as would the collective gardens that have supplied marijuana to the hundreds of medical dispensaries that have proliferated in the state. Medical marijuana would be sold at licensed pot shops that obtain a medical marijuana endorsement. Patients would have to register with the state, and the pot they purchase would be subject to the same high excise taxes as recreational marijuana, but patients would get a break by not having to pay local or state sales taxes. Associated Press (Longview Daily News), 10-21-13.
Schlicher-Angel race leaps past $2 million mark, as Angel stops speaking to reporters, except to attack oppo ads
The race for the 26th District state Senate seat is looking like a campaign for Congress with more than $2.5 million flowing into the contest. It's a record for a state Senate seat, according to the state Public Disclosure Commission. Both parties view the seat, representing parts of Pierce and Kitsap counties, as a linchpin for control of the state Senate going into the 2014 elections. State Rep. Jan Angel (R-26), who was first elected in 2008, has raised $624,000. Her Democratic opponent, state Sen. Nathan Schlicher, (D-26) an emergency-room physician from Gig Harbor, has raised $472,000. Schlicher was appointed to the seat after Derek Kilmer was elected to Congress last year But the real money in the race is found in the independent-expenditure campaigns. Seattle Times, 10-21-13. Read some of the recent coverage, and you might notice something odd: Angel declined to comment. Set-up stories by Associated Press and KUOW either quote her spokesman or her remarks at public forums. AP, in fact, reported that the spokesman said she would do no more interviews before the election. The Kitsap Sun got a no-comment as well and did a weekend piece about the silence. Silence is an unorthodox strategy. Candidates usually try to seek out media coverage, not hide from it. What gives? Tacoma News Tribune, 10-21-13. Angel is asking Comcast Cable to pull television ads off the air that she says lie about her record. The advertising is paid for by She's Changed PAC, an effort by Democratic, environmental, and labor groups to oppose Angel's candidacy. One ad airing now on Comcast stations says Angel "sponsored legislation to reduce access to mammograms and cancer screenings." Or, as another version of the ad puts it, the legislation would have benefited the insurance companies helping fund Angel's campaign by "allowing them to deny coverage for mammograms." Tacoma News Tribune, 10-21-13.
Coal port foe to head national American Indian group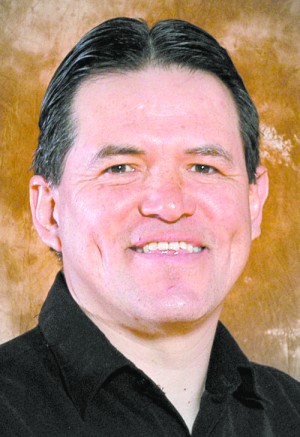 LaConner fisherman Brian Cladoosby has been elected president of the executive committee of the National Congress of American Indians, a 69-year-old organization that describes itself as the "oldest, largest, most representative" voice of Native Americans. Cladoosby has served as chairman of the Swinomish Indian Tribal Community for the past 16 years, and has been a member of the Swinomish Tribal Senate for 28 years. He has been a highly respected, longtime ally of environmentalists fighting to preserve and restore Puget Sound.  Earlier this year, Cladoosby became part of the Leadership Alliance Against Coal, a group of municipal officials and tribal leaders organized to oppose a giant coal export terminal proposed for Cherry Point north of Bellingham. Seattle P-I, 10-21-13.
The Nation
Ohio's GOP governor defies Republican majorities in both houses; accepts Medicaid expansion funds from Feds
As a Republican chairman of the House Budget Committee in the 1990s, John Kasich wielded a ferocious budget ax. Monday, as Ohio's governor, Kasich defied his party's majorities in the state legislature to push through a multibillion-dollar expansion of Medicaid under President Obama's health care law. By a 5-2 vote, an obscure committee, the Controlling Board, which normally oversees relatively small adjustments to the state budget, accepted $2.5 billion in extra Medicaid funds from the federal government. The money, recently approved by Medicaid administrators in Washington, will provide coverage for 275,000 Ohioans who have not been eligible for the program, the Kasich administration said. The vote was an extraordinary — and possibly illegal, critics in Kasich's own party said — end run by the governor around the General Assembly. Kasich, who initially declared himself an opponent of the Affordable Care Act, and who has declined to set up a state online health insurance marketplace, has argued all year that his sense of Christian compassion, not to mention cool economic practicality, favored extending Medicaid to poor adults and those with disabilities who do not currently qualify. New York Times, 10-21-13.
BART and unions reach deal, ending strike
BART is back. And—if the Bay Area has its way—permanently, never to go away again. The region's most vital public-transportation network was expected to resume service at 4 a.m. Tuesday, after officials representing the railway and its striking union workers said Monday night that a tentative agreement to end a six-month-long labor fight has been reached. The agreement must be approved by the union rank-and-file this week to take effect. Although agreement details were not released, BART General Manager Grace Crunican did say it was "more than we wanted to pay"—but last week the two sides had reportedly come to an informal agreement over an economic package that promised 3 percent annual raises for the next four years. Under that agreement, BART employees will also contribute 4 percent of their paychecks toward their pensions, and see their $92 monthly health care contributions rise 9.5 percent. San Francisco Examiner, 10-22-13.
Judge rules Walker administration in contempt for insisting on annual recertifications for public employee unions
A Dane County judge, who last year declared portions of a state law restricting public worker collective bargaining rights to be unconstitutional, found two members of the Wisconsin Employment Relations Commission in contempt of court Monday for continuing to order union recertification elections despite his ruling. Dane County Circuit Judge Juan Colas ordered WERC commissioners James Scott and Rodney Pasch to follow his September 2012 ruling that declared as unconstitutional annual union recertification elections under Act 10, the collective bargaining law that Gov. Scott Walker signed in 2011, among other provisions of the law he declared void. Colas also ordered WERC to recognize the Kenosha Education Association as the bargaining unit for Kenosha teachers, after WERC had informed KEA that because it had failed to file for a recertification election it was no longer recognized. Wisconsin State Journal, 10-22-13.
Rep. Tim Griffin (Tea Party-Arkansas) won't run for reelection
Rep. Tim Griffin (R-AR) said Monday that he will not seek reelection next year, an unexpected announcement that could present Democrats with an opportunity to reclaim a seat in the Deep South. Widely considered a rising star likely to seek higher office, Griffin was part of the 2010 tea party wave that has become an influential, even dominant, bloc of the House GOP. But less than three years after arriving in Washington, he said Monday that the pressures of modern-day politics and parenthood can't mix for him — at least for now. Democrat James Lee Witt, a former director of the Federal Emergency Management Agency, has expressed an interest in seeking Cotton's seat, and Griffin's retirement creates another opportunity for Democrats eager to retake the Little Rock-area seat they held as recently as 2010. Former North Little Rock mayor Pat Hays is expected to announce his bid Tuesday, according to one senior Democratic Party official, and former lieutenant governor Bill Halter is also considering a run. Washington Post, 10-21-13.
Republican judge in Texas switches to Democratic Party
A Bexar County court-at-law judge elected during the "red tide" of 2010 is switching parties. Standing at the foot of the Bexar County Courthouse steps, County Court-at-Law No. 11 Judge Carlo Key said Monday that he is joining the Democratic Party and will seek re-election as a Democrat in November 2014. "Make no mistake, I did not leave the Republican Party, it left me," said Key, flanked by high-ranking Democrats. "My principles have led me to the Democratic Party, and my only hope is that more people of principle will follow me." While he's been considering the decision for several weeks, it was the recent federal government shutdown that caused Key to seriously consider switching parties. Texas Democratic Party Chairman Gilberto Hinojosa said that "in the past few weeks, you've seen the ugly face of the Republican Party that is more interested in taking care of their primary base than in taking care of Americans and Texans." San Antonio Express-News, 10-21-13.
Lonegan: The government shutdown cost me the election
Though Republican Steve Lonegan publicly supported the shutdown of the federal government during his campaign for U.S. Senate, the conservative former mayor said the timing of it crushed his chance at victory. "There is no doubt in my mind or in the minds of any of my campaign staff that the shutdown cost me the election," Lonegan said in a post-mortem interview Monday.  "If I had known it was going to happen and that it was going to be handled so badly in Washington, I wouldn't have run for Senate." Lonegan said the momentum in the race was on his side before Oct. 1 and polls showed him making up ground on what was thought to be an insurmountable 35 point lead enjoyed by his opponent, Democrat Cory Booker. A Sept. 24 Quinnipiac poll put Lonegan 12 points behind and a Sept. 30 Monmouth University poll showed him down by 13.  He would eventually lose the race by 11. He insisted he was "gaining fast." Newark Star-Ledger, 10-21-13.
To Think About
Don't get smug. The Republicans are still winning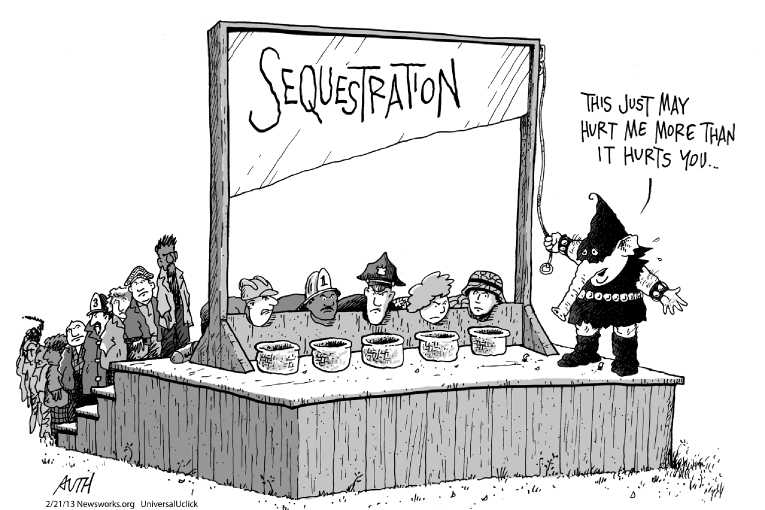 The government shutdown is over. National default has been averted, for now. According to an estimate by Standard & Poor's, the Tea Party's brinkmanship cost the American economy $24 billion—more than half a percentage point of quarterly growth. House Republicans have suffered a huge tactical defeat of their own devising, and their approval ratings are at an all-time low. President Obama and the Democrats in Congress appear strong for refusing to give in to blackmail. But in a larger sense the Republicans are winning, and have been for the past three years, if not the past 30. They're just too blinkered by fantasies of total victory to see it. The shutdown caused havoc for federal workers and the citizens they serve across the country. Parks and museums closed, new cancer patients were locked out of clinical trials, loans to small businesses and rural areas froze, time ran down on implementation of the Dodd-Frank financial-regulation law, trade talks had to be postponed. All this chaos only brings the government into greater disrepute, and, as federal employees dig their way out of the backlog, they'll be fielding calls from many more enraged taxpayers. It would be naïve to think that intransigent Republicans don't regard these consequences of their actions with indifference, if not outright pleasure. Ever since Ronald Reagan, in his first inaugural, pronounced government to be the problem, elected Republicans have been doing everything possible to make it true. George Packer, New Yorker, 10-28-13.