The State
Republicans can't (or won't) legislate; would rather punt everything to voters
The Washington Senate proposed Sunday to have statewide votes on policies that would alter how lawmakers manage the budget and how school principals manage their teachers. Sen. Steve Litzow (R-41) said that leaders had decided to put the ideas to a referendum as a concession in budget negotiations. The Senate wants three major so-called reform bills passed as part of a final budget compromise, but the House has not approved the policy ideas. One Senate proposal would give principals the option of rejecting teachers who are appointed to their schools. Another would place limits on the rate of growth for non-education spending in the state budget. Litzow said he was confident that both would pass a ballot campaign. Along with those two plans considered for a ballot vote, the Senate also wants lawmakers to directly approve an overhaul to how the state settles workers' compensation claims. All three bills passed out of the Senate  Sunday afternoon. Associated Press (KATU), 6-10-13. While lawmakers fuss over reforms and spending, the Department of Labor and Industries is standing aside, not seeking changes or warning of rate hikes. The agency's contingency reserves steadily have grown thanks to cost savings and improved investment returns — even while the agency avoided general premium-rate hikes in 2012 and 2013. Olympian, 6-9-13.
Payday lending bill gets a new life late in special legislative session
With only days left in the special legislative session, a controversial proposal backed by Seattle-based payday lender Moneytree advanced another step in the state Legislature Saturday. It was one of five policy bills moved by the Senate Rules Committee along with the Senate budget. Critics of SB 5312 are crying foul, saying the proposal is an end-around previous payday lending reforms that reduced predatory lending, and  shouldn't be part of budget negotiations. The bill would allow lenders to make a new type of loan of up to $1,500 with effective interest rates topping 200 percent. The installment loans would have repayment periods from six months to 18 months. Sen. Sharon Nelson (D-34) has been one of the most vocal opponent of the bill since it was first introduced in January. Nelson said that the "harmful effects of predatory lending" would offset any jobs that would result from the legislation. "Right now all we should be dealing with is the budget of the state of Washington," she said. Seattle Times, 6-8-13.
Mill site contamination levels much higher than thought
Much higher levels of contamination than expected were found during the Kimberly-Clark mill demolition. Arsenic and other heavy metals turned up in ground up concrete being used for fill at the 66-acre site on Port Gardner. The company and state officials promised city leaders on Wednesday that even though cleanup will take extra steps, and perhaps more time, development on the land will not have to be limited to industrial uses. The City Council asked state Ecology officials and Kimberly-Clark to answer questions of whether Kimberly-Clark was shirking its cleanup obligations. Concerns from residents and council members included possible health risks and whether the land would be fit for only another factory. More than 700 people lost jobs when Dallas-based Kimberly-Clark Corp. closed the Everett mill in April 2012. Demolition began last summer. Everett Herald, 6-7-13.
Yakima city councilman goes off-air during re-election run
Yakima's morning airwaves have been quieter since radio personality and Yakima City Councilman Dave Ettl went off the air last month after filing to run for re-election. Ettl, who co-hosts KIT 1280-AM's morning news show, "more than likely" will be off the air as long as he is in the race, said Cheryl Salomone, regional manager for Townsquare Media, which owns the radio station, and four others in the Yakima area. So long as Ettl is on the air, federal law says that his challengers for City Council in the Aug. 6 primary — Sid Reynaga and Charles Noel — can get equal time on air if they request it. In a post on May 28, Ettl criticized the FCC's equal-time rules as unfair. "That doesn't seem fair, does it? And it doesn't seem fair that the government and competing local candidates can shut down a person's livelihood in order for that person to be able to run for office, but that's what this amounts to," Ettl wrote. He did not respond to requests for comment. Yakima Herald-Republic, 6-9-13.
About 20 protest 'the way God intended' comment by cafe owner
Chants of "discrimination has got to go" rang out in the streets of Hoquiam Saturday morning as about 20 Harborites gathered to protest near the Backstage Cafe. Jen Gillies-Alvarez of Hoquiam organized the protest in response to a comment made by cafe owner Luis Mestas in a June 4 article in the Daily World. Mestas identified himself as a Christian, and said he hopes to host family-friendly events at his new restaurant. "We want to hold a couples night where people can celebrate their marriages," Mestas said. "Traditional marriages between a man and a woman — the way God intended." The remark was met with outrage from many locals see it as a clear rebuke of same-sex couples. Mestas said he wouldn't show any animosity toward the protesters, and that they were all welcome in his restaurant. Backstage Cafe employees posted several messages on Facebook Wednesday that said Mestas' comments were taken out of context and that everyone is welcome at the cafe. The messages have since been removed. Aberdeen Daily World (6-8-13).
King County
City considers tax levy to fund Seattle council campaigns
The Seattle City Council will take its first look Monday at a proposal to publicly finance City Council campaigns through a new property-tax levy. The goal is to increase grass-roots participation in local elections by reducing the financial barriers for candidates to enter a race and to strengthen the role of small contributors. The trend over the past decade in Seattle elections is to fewer donors, who are writing bigger checks. From 2001 to 2011, the average contribution to council races nearly doubled, from $115 to $223, and the percentage of funds raised from contributions under $100 dropped to 6 percent. To pay for the public campaign-financing plan, the City Council will consider placing on the November ballot a property-tax levy that would raise about $1.5 million a year. The cost would be about $6 for the owner of a $400,000 home. One group that lobbied the state Legislature to restore the local option for public financing, Washington Public Campaigns, is supporting the Seattle measure. Alice Woldt, executive director, said the organization's goal is to engage more voters in elections and to push big money out of politics. Seattle Times, 6-10-13.
City Council district supporters say they have enough signatures to make November ballot
Seattle Districts Now, the group backing an initiative to have most Seattle City Council members elected by district, say they have enough signatures to make the ballot.  They issued a media alert Sunday night saying they'll be at the City Clerk's Office Tuesday with more than 45,000 signatures, 50 percent above the 30,000 required. If that meets the verification test, the proposal would be on the November ballot. As explained on the SDN website, they want seven Council members elected by district – West Seattle would be one of those districts–and two at-large; right now all nine are elected at large. An elect-by-district proposal that went to voters as a city-charter amendment 10 years ago was rejected, 54 percent no, 46 percent yes. West Seattle Blog, 6-9-13.
Ride sharing creates turmoil for car service businesses
You may have seen cars driving around the Seattle area with oversized, hot pink mustaches on their front grills. Those mustaches are trademarks for a new car service company called Lyft, one of several ride- sharing services now operating in the city. Think of them like Airbnb, but with a car and a driver. Lyft, Uber X, and Sidecar allow people to use their own cars and act as cabbies. The services are expanding in Seattle, and they're drawing increased scrutiny from the cab industry, and from regulators and policymakers. Some officials say the businesses are illegal. KUOW, 6-7-13.
The Nation
Edward Snowden: the whistleblower behind the NSA surveillance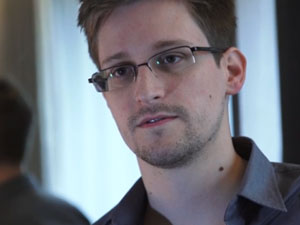 The individual responsible for one of the most significant leaks in US political history is Edward Snowden, 29, a former technical assistant for the CIA and current employee of the defense contractor Booz Allen Hamilton. Snowden has been working at the National Security Agency for the last four years as an employee of various outside contractors, including Booz Allen and Dell. The Guardian, after several days of interviews, is revealing his identity at his request. From the moment he decided to disclose numerous top-secret documents to the public, he was determined not to opt for the protection of anonymity. "I have no intention of hiding who I am because I know I have done nothing wrong," he said. Snowden will go down in history as one of America's most consequential whistleblowers, alongside Daniel Ellsberg and Bradley Manning. He is responsible for handing over material from one of the world's most secretive organisations – the NSA. The Guardian, 6-9-13.
Four lawmakers from Washington twice voted against FISA
Four Democratic members of Washington's congressional delegation have repeatedly voted against authorizing the kind of vast surveillance of electronic communications the National Security Agency conducted with cooperation from Microsoft, Google, and other Internet companies. The lawmakers — Sens. Maria Cantwell and Patty Murray, and Reps. Rick Larsen of Everett and Jim McDermott of Seattle — were concerned that emails, chats, and other communications by Americans would get swept into a trove of intelligence gathered on foreigners. Among other issues, they also objected to giving Internet companies blanket immunity from turning over data obtained without warrants. That unease prompted the four to vote against expansion of the post-Watergate Foreign Intelligence Surveillance Act (FISA) in 2008 and again in 2012. Congress passed the measures both times. Seattle Times, 6-8-13.
Op-ed: Where's the evidence that data mining saves lives?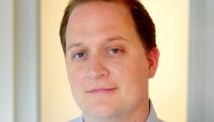 You might be surprised to find out that all this information the NSA and other agencies are collecting is not very useful for stopping terrorists, which is why it's being collected in the first place. To date, there have been practically no examples of a terrorist plot being pre-emptively thwarted by data mining these huge electronic caches. Reasonable people can come to different conclusions about how comfortable they are with the government building all these databases. But we shouldn't accept officials' broad claims that these searches, and the information they're based on, are protecting the nation's security. If we're going to hand over so much information about our once-private lives, we should have some assurance that the trade is worth it. Shane Harris, CNN, 6-7-13.
Gates Foundation looking to make nice with teachers
On a cool February morning in Scottsdale, Ariz., last year, 250 teachers gathered in a hotel ballroom at the biggest conference for teachers the Bill & Melinda Gates Foundation had likely ever held. Though widely viewed as a critic of teachers and their unions, the world's largest foundation has begun reaching out to them in new ways, sending the message it wants to be their friend — and their champion. The overture is being watched with hope, but also wariness, with questions about whether the foundation truly wants teachers to help shape its agenda, or just to advance it. Seattle Times, 6-8-13.
Republican donors, RNC push in different directions
After women, young voters, and Latinos fled from the Republican Party in droves in 2012, some GOP leaders thought they had a chance to turn things around. They embarked on a "listening tour" and put out a report acknowledging that many voters viewed the party as intransigent and suffused with old white men. But change has come slowly. While some Republican senators are working in Washington on a bipartisan immigration package that they hope will improve the party's image, the debate over social issues and gay marriage continues to dominate, and relations between conservative tea party factions and more moderate party elements seem as fractious as ever. Perhaps no group is more frustrated by the party's slow march forward than the high-powered donors and business, technology and industry leaders who met for a three-day retreat in Park City UT hosted by former Republican presidential nominee Mitt Romney. Los Angeles Times, 6-8-13.
Activists kick off initiative to raise Idaho minimum wage
As a health teacher at Lakes Middle School in Coeur d'Alene, Warren Ducote saw firsthand the effect of poverty on students' emotional and physical well-being. "You see the depression, the anger that's built up inside, the kids acting up and being unable to focus on school," Ducote said. Ducote joined religious, education, and community activists Saturday morning at Coeur d'Alene's Riverstone Park to kick off a voter initiative that would raise Idaho's minimum wage from the federal minimum, $7.25 per hour, to $9.80 per hour over the next four years. The group, led by Anne Nesse, thinks Idaho's meager compensation compared to other states is a moral issue that needs to be handled by voters rather than the Legislature. Spokesman-Review, 6-9-13.
To Think About
Sheriff's suicide ignites change of police culture in Wahkiakum County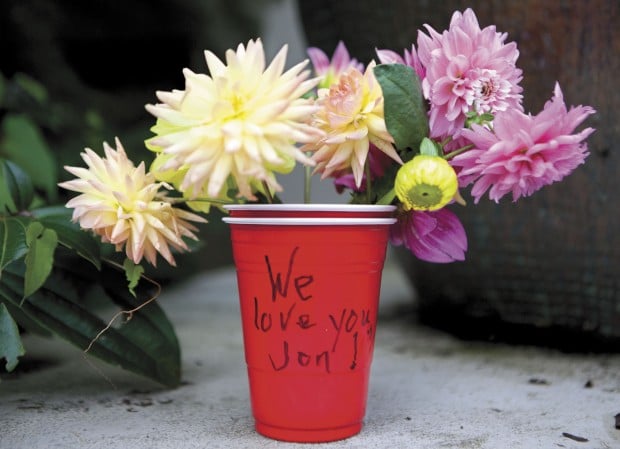 With no local radio or TV stations in the area, many Wahkiakum County residents rely on the steady chatter of a police radio to learn about breaking news. But on the night county Sheriff Jon Dearmore took his own life, the police radio was unusually quiet. As evening fell over the Grays River Valley on Oct. 23, three deputies raced to reach their boss's remote home. A distraught Lori Dearmore had told dispatchers her intoxicated husband was locked in his workshop with a store of weapons. By the time help arrived, the unthinkable had happened. Dearmore's death shocked his community. The earnest, enthusiastic 50-year-old sheriff had never publicly said or done anything that suggested that he was a man on the brink of killing himself. For those who study police suicides, however, Dearmore's death would not have been a shock. In retrospect, it was evident that the sheriff bore classic symptoms of an officer in distress — he was overworked, under constant pressure, plagued by chronic pain and often sacrificed his personal needs in service to his job.  Longview Daily News, 6-9-13.