(Daily clips will not publish Thursday, April 11, so that the editor can attend the meeting of the 34th District Democrats Wednesday evening. See you there).
The State
Washington worries as Boeing eyes South Carolina growth
Boeing's plan to invest another $1.1 billion and hire 2,000 more employees in South Carolina by 2020 — and receive an incentive check for $120 million in return — rang alarm bells in Washington state Tuesday. But the company can add that many jobs in Charleston with its already announced shift of information technology (IT) work from here, and with the expected increases in 787 production. The number does not suggest that Boeing's next big jet project, the 777X, will go outside this region. However, the assembly of future airplanes beyond the 777X — which should begin passenger service around 2020 — is definitely up for grabs. Seattle Times, 4-9-13.
AG sues florist who refused flowers to gay wedding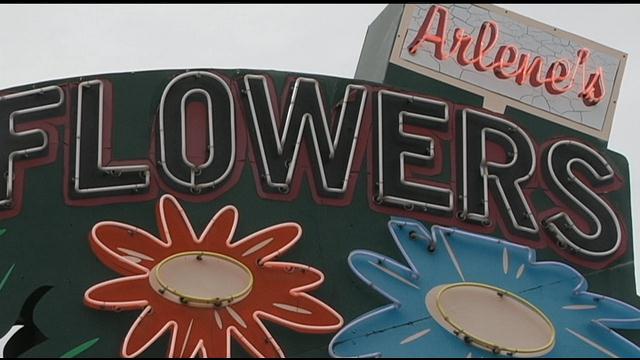 Attorney General Bob Ferguson Tuesday filed a consumer protection lawsuit against Arlene's Flowers & Gifts, a Richland florist that refused to supply flowers to the same-sex marriage of a longtime customer. Ferguson said he sent a March 28 letter to owner Barronelle Stutzman asking her to reconsider and supply flowers to customer Robert Ingersoll.  Through an attorney, Stutzman declined to change her position. "As Attorney General, it is my job to enforce the laws of the state of Washington," said Ferguson.  "Under the Consumer Protection Act, it is unlawful to discriminate against customers based on sexual orientation.  If a business provides a product or service to opposite-sex couples for their weddings, then it must provide same sex couples the same product or service." Seattle P-I, 4-9-13.
Washington's minimum wage falls short, report says
A single, unmarried worker in Washington state needs a wage of $16.13 an hour to make ends meet, according to an organization that studies the so-called living wage level around the country. Two adults who have two children would need to earn $29.42 an hour, according to a report from the Alliance for a Just Society. The alliance is a coalition of eight state-based community organizations, including the Washington Community Action Network. It has issued its annual Job Gap Report on the living wage for the past 14 years. Spokesman-Review, 4-9-13.
Months after election, McKenna campaign fund kept spending
The campaign account established to fund Rob McKenna's 2012 gubernatorial bid kept spending weeks into 2013, according to documents recently filed with the Public Disclosure Commission (PDC). The Friends of Rob McKenna fund spent $61,615 this year before dissolving March 8 — about $43,000 of which, according to the documents, went to "consulting" by former McKenna campaign manager Randy Pepple and his wife, who works with him. The rest went to other consultants, "online services," and hotel and food expenses during the state GOP's annual January conference in Ocean Shores. No other recent unsuccessful candidate has spent so much so long after the election, according to PDC documents. Seattle Times, 4-8-13.
King County
Seattle's gender pay gap worst in the U.S., study says
According to a new study, the Seattle area has the largest wage gap between women and men among 50 major metropolitan areas in the U.S.  The analysis, conducted by workplace-rights group National Partnership for Women & Families, found that full-time employed women in Seattle make just 73 cents for every dollar earned by men.  That amounts to a yearly salary discrepancy of $16,346. Following Seattle as the metro areas with the largest wage gaps are Pittsburgh, Buffalo and Detroit, respectively.  A gender wage gap exists in every metro area studied, but the smallest gap measured is in the Los Angeles area, where women's salaries are 92 percent of men's. Seattle Times, 4-8-13.
Op-ed: How to make SLU an affordable neighborhood
Would you like to live in a neighborhood that has many job opportunities, good public transit, a grocery store, a huge public park, and interesting restaurants? If you say yes, then move to South Lake Union (SLU) —if you can afford it. And there is the crux of the problem that the Seattle City Council must address: Can we make SLU affordable to those of us who would like to live in a nice neighborhood in Seattle, not in Renton or Kent? The answer is—YES WE CAN. And here is how. It's straightforward: In exchange for the city upzoning land in SLU, which in most cases will increase the property owners' wealth by millions of dollars, the public receives a benefit by requiring the development of that land to contain a percentage of affordable housing. How affordable? I'm proposing that an affordable one bedroom apartment be offered for rent at $975 for a person earning $36,000 a year or less. Nick Licata, The Stranger, 4-9-13.
Pacific City Council, Mayor Sun collide over police officer reinstatements
Pacific City Council member and Mayor Pro Tem James McMahan knew his action at Monday's council meeting would not sit well with Mayor Cy Sun. Despite the potential to sow more discord than already existed between the council and Sun, McMahan used his authority in Sun's absence to draft a memo that ordered the acting city clerk to restore Police Lt. Edwin Massey and Chief John Calkins to full duty and to return their badges, commission cards, keys, guns and access to the City's computers. "I feel comfortable that I acted not in a personal capacity, I acted within my scope as council member, and my job as a council member is acting as the mayor pro tem," McMahan said. "But yeah, it weighs on me. Cy is going to be pissed, there is no doubt about that. But the thing is you have to do what's right." Auburn Reporter, 4-9-13.
The Nation
Secret Tape: McConnell and Aides Weighed Using Judd's Mental Health and Religion as Political Ammo
On February 2, Mitch McConnell, the Republican leader in the US Senate, opened up his 2014 reelection campaign headquarters in Louisville KY, and in front of several dozen supporters vowed to "point out" the weaknesses of any opponent fielded by the Democrats. "They want to fight? We're ready," he declared. McConnell was serious: Later that day, he was huddling with aides in a private meeting to discuss how to attack his possible Democratic foes, including actor/activist Ashley Judd, who was then contemplating challenging the minority leader. During this strategy session—a recording of which was obtained by Mother Jones—McConnell and his aides considered assaulting Judd for her past struggles with depression and for her religious views. Mother Jones, 4-9-13.
Socialist senator at odds with Obama over veterans benefits
A few hours before midnight during a marathon budget session, Sen. Bernie Sanders of Vermont, the only member of Congress elected as a socialist, called for a vote on his proposal to oppose any cut in cost-of-living adjustments for veterans benefits. With no opposition from senators on the floor, Sanders watched as his measure (ed.: nonbinding resolution) was adopted unanimously. In this first salvo ahead of the next round of budget battles with the White House, score one for the real-life socialist; zero for the president who is often derided as one. President Obama, however, was not dissuaded. His new budget would rein in cost-of-living adjustments not only for veterans benefits, but also Social Security and other entitlements social insurance programs that increase annually with inflation. Sanders has vowed to "do everything in [his] power" to stop that from happening. Los Angeles Times, 4-6-13.
Santorum says "suicidal" for GOP to back gay marriage
The Republican Party would commit a "suicidal" act if it decided to support same-sex marriage and "it's not going to happen," ex-Pennsylvania Sen. Rick Santorum, a prospective 2016 presidential candidate, said Monday in a visit back to Iowa, where he won the state's 2012 Republican presidential caucuses. "Just because some of those things happen to be popular right now doesn't mean the Republican Party should follow suit," Santorum said. Santorum appeared in Spokane and Seattle last October to oppose Referendum 74, which legalized marriage equality in Washington state.  He has carried on a longstanding feud with Dan Savage, editorial director of The Stranger. Seattle P-I, 4-9-13.
To Think About
How Obama's latest bid for a grand bargain could fall apart
We now know that President Obama's budget will include a provision that cuts Social Security and veterans benefits, and raises middle class taxes. If you've been following the budget contretemps for the past couple years you know that the provision is called Chained CPI, and you may even know how it works. It's less widely understood that the  measure itself has fluctuating budgetary effects — which could mitigate its consequences for seniors and middle class workers, but make rank and file Republicans less receptive to treating it as a concession significant enough to win their support for a "grand bargain" that includes higher taxes on wealthy Americans. Talking Points Memo, 4-9-13.