King County
Faye Garneau: The woman who transformed city council elections
It took a couple of tries, but she finally did it. North Seattle businesswoman Faye Garneau has changed the way Seattle elects its city council members. On Nov. 5, even with just a portion of the votes in, it was as plain as day. The charter amendment to elect city council members by district instead of at large was passing overwhelmingly, 65-35. For good or for ill, you can blame Garneau for the results. She almost singlehandedly bankrolled the charter amendment, supplying over $230,000 of her own money into the campaign (out of $263,000). While she contends that there were plenty of other supporters from a variety of backgrounds, it's her name that was required to be on the ballot — "Charter Amendment No. 19 sponsored by Faye Garneau." Ballard News-Tribune, 11-11-13.
Kasner whittles Wallace's lead in tight Bellevue council race
Nearly a week after the first vote count seemed to show Kevin Wallace defeating Steve Kasner to win a second term on the Bellevue City Council, the election has become too close to call. No votes have been counted since Friday night, when Wallace's lead was suddenly cut from 409 votes to 222. With the next count scheduled for 4:30 Tuesday, Wallace remains ahead, 50.4 to 49.5 percent, down from an election night spread of 51.2 to 48.6 . More than 25,000 votes have been counted, and there may be 4,000 or more uncounted ballots. Kasner, the East Bellevue Community Council chair who ran with support of the King County Democrats, labor unions and environmental groups, said Monday he had expected later votes to break in his favor, but he didn't know why there was such a strong shift in his direction Friday. Seattle Times, 11-11-13.
The State
War of words heats up as Boeing contract vote nears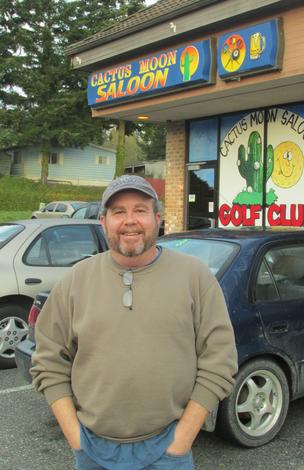 Despite bitter outbursts of anger by factory workers over Boeing's latest contract offer, the outcome of Wednesday's pivotal vote on the offer by 35,000 Machinists remains far from clear. Even some of the vocal opponents whose voices have dominated news reports in recent days think their quieter colleagues may vote to approve the contract, which Boeing says is crucial for the company to build its forthcoming 777X jetliner in Washington state. Opposition to the contract offer is heated, and a group called 751 Vote No plans an opposition rally at 3:30 p.m. Monday at the Machinists' Everett headquarters. In a heated meeting with a group of union members on Nov. 7, Machinists local president Tom Wroblewski denounced the agreement, calling it a "piece of crap." That contrasted with two days before, when he had stood next to Gov. Jay Inslee, in seeming solidarity, when Inslee announced the agreement and urged the Legislature to pass a package of accompanying measures to aid Boeing. Puget Sound Business Journal, 11-11-13.
Boeing: Biggest state subsidy in U.S. history
Boeing got a deal to end all deals this past weekend, when the Washington Legislature voted to extend $8.7 billion in tax breaks to the aircraft manufacturer stretching out 27 years until 2040. Gov. Jay Inslee signed the tax breaks into law Monday at the Museum of Flight. "This is the biggest tax subsidy in U.S. history," said Greg LeRoy, executive director of Good Jobs First, a Washington DC nonprofit that tracks "Megadeals," in which states offer sweeteners to major corporations. "Nothing is near this deal:  The fact it took place in days is breathtaking," LeRoy added. "This deal happens in the state that already has the most regressive tax code in the nation." Seattle P-I, 11-11-13.
Boeing and the 777Xtortion
Encircled by smiling legislators and a gaggle of business leaders at his June 2003 bill-signing ceremony in Olympia, Gov. Gary Locke moved his pen over paper, turning legislation into law and public money into corporate welfare. It was the right thing to do, the governor said. Either give the Boeing Company a $3 billion tax break or watch the aerospace industry fly away. He didn't mention that the fix was in—that the "independent" consulting company he'd hired for $715,000 to study the giveaway was also Boeing's paid corporate consultant, and would itself benefit from the tax break. And he professed to trust the word of a company with a scarred history of criminal bribery and contractual fraud, confident Boeing would live up to its promise of making Puget Sound the center of its new 787 Dreamliner assembly operation. Last week it was Jay Inslee offering three times as much to once again keep Boeing from flying away. Despite its annual $85 billion in revenue and $4 billion profit, the needy aerospace giant insisted that Locke's $3 billion, 20-year tax break had to be replaced by Inslee's $9 billion, 27-year tax break, or it would be forced to make another Carolina-style move. Rick Anderson, Seattle Weekly, 11-11-13.
Reps. McCoy, Sells express interest in vacant Senate seat
A successor for former state Sen. Nick Harper of Everett could be known by Thanksgiving, and Democratic state Reps. John McCoy of Tulalip and Mike Sells of Everett are both seeking the position. Democrats in the 38th Legislative District will meet Nov. 26 to nominate three people for the seat which opened up when Harper unexpectedly quit Saturday. He announced his resignation following the Legislature's special session. Under party rules, the district's 28 elected and appointed precinct committee officers are eligible to vote. The meeting begins at 7 p.m. at the Everett Labor Temple. Names of the top three candidates receiving votes will be forwarded to the Snohomish County Council, which will choose one of them to take Harper's place. Everett Herald, 11-12-13.
Spokane City Council rejects police deal, citing inadequate officer oversight
The Spokane City Council rejected a new labor contract with the police union that failed to give an ombudsman the power to conduct independent investigations into police wrongdoing. The 7-0 Monday vote fulfills a council promise and brushes aside Mayor David Condon's deal with the Spokane Police Guild. The council demanded a tougher pact that includes ombudsman powers that voters approved at the polls in February: Give an ombudsman powers to investigate rather than rely on the practice of having police officers investigate other police officers. The bargaining teams will negotiate again, and council members said they hope the guild accepts the call for stronger ombudsman authority. Councilman Mike Allen said the tentative agreement "does not rise to what the citizens voted on." Spokesman-Review, 11-12-13.
The Nation
Hillary's nightmare? A Democratic Party that realizes its soul lies with Elizabeth Warren
We're three years from the next presidential election, and Hillary Clinton is, once again, the inevitable Democratic nominee. Congressional Republicans have spent months investigating her like she already resides in the White House. There is a feature-length Hillary biopic in the works, and a well-funded super PAC—"Ready for Hillary"—bent on easing her way into the race. Yet for all the astrophysical force of these developments, anyone who lived through 2008 knows that inevitable candidates have a way of becoming distinctly evitable. The last time Clinton ran, of course, the issue was Iraq and the gleaming new mug was Barack Obama's. This time the debate will be about the power of America's wealthiest. And, far more than with foreign policy, this disagreement will cut to the very core of the party: what it stands for and who it represents. Any candidate who challenged Clinton would need several key assets. The candidate would almost certainly have to be a woman. She would have to amass huge piles of money with relatively little effort. Above all, she would have to awaken in Democratic voters an almost evangelical passion. As it happens, there is precisely such a person. Her name is Elizabeth Warren. Noam Scheiber, New Republic, 11-10-13. Also see "Wall Street's nightmare: President Elizabeth Warren," Politico, 11-11-13.
Detroit's bankruptcy brings up more than finances; residents see race as an issue
Sheilah Johnson was a building inspector for the city for 28 years, a college graduate who passed up jobs that paid more because a city job offered stability and the promise of a good pension. But the city's recent plunge into bankruptcy — overseen by an outside emergency manager answerable to the state government, not the citizens of Detroit — makes her wonder whether she and other black residents of the impoverished city will be able to stop Wall Street creditors from seizing what's left of a municipal treasury they paid into for most of their lives. "When my 9-year-old grandson asks me, 'Grandma, are they trying to make us slaves again?' how do I answer that child?" Johnson said, breaking into tears during court hearings over the city's bid to launch the nation's largest-ever municipal bankruptcy. "We do not need a slave owner, and I am not a slave." Much of the trial to determine whether this onetime powerhouse of the American economy is eligible for bankruptcy has focused on such nuts-and-bolts issues as debt structuring and pension liabilities. But the issue of race has hovered persistently around the trial, which ended Friday. The move to secure and sell off remaining assets — including art museum treasures and valuable real estate — was portrayed by many African American residents who showed up in court to try to halt the bankruptcy as neocolonial plundering. Los Angeles Times, 11-11-13.
Did you remember a veteran yesterday? GOP food stamp cuts would kick 170,000 vets out of the program
Republicans saluted America's veterans Monday, while simultaneously trying to deny them benefits. In addition to reducing housing aid, and denying health care to vets, the GOP is also trying to remove thousands of vets from the food stamp program, known as the Supplemental Nutrition Assistance Program, or SNAP. At least 900,000 veterans rely on SNAP. The House Republican version of the farm bill, the five-year piece of legislation that funds nutrition and agriculture provisions, would slash funding for the food stamps program by nearly $40 billion and boot 2.8 million people off the program next year. That includes 170,000 veterans, through a provision in the bill that would eliminate food stamps eligibility for non-elderly jobless adults who can't find work or an opening in a job training program. Mother Jones, 11-11-13.
The ex-FBI agent who wants to take down Ohio's GOP governor
During his career as an FBI agent, Ed FitzGerald fought political corruption in the old Chicago mob stronghold of Cicero IL. Now, FitzGerald is taking on Ohio Gov. John Kasich (R) to battle what he described as "shocking behavior" in the statehouse. The elected executive of Ohio's Cuyahoga County, FitzGerald said in an interview with TPM last Thursday that he thinks he can continue his track record if elected to the state's top job next year. He was widely credited with cleaning up the county government after a massive corruption scandal. There have been encouraging signs for FitzGerald in recent polls, too. An August survey from the Democratic-leaning Public Policy Polling found FitzGerald three points ahead of Kasich with 38 percent of the vote. Earlier polls showed Kasich with leads ranging from nine to 14 points. Talking Points Memo, 11-11-13.
New firm sets out to secure women's votes for a vulnerable GOP
After months of deliberating over how to better appeal to Hispanic and other minority voters, some Republicans believe their party is overlooking another dire demographic challenge: women. One year after President Obama carried female voters by 11 percentage points in his re-election, Republican officials are again grappling with another competitive race lost mainly because of women. In the Virginia governor's race last week, Terry McAuliffe beat Ken Cuccinelli, the state attorney general, by only 2.5 percent, but won by nine percentage points among women. It's worse for Republicans with unmarried women: Obama won this often younger voting block by 36 percent. McAuliffe — who blitzed Cuccinelli with a multimillion-dollar barrage of negative ads on abortion, contraception, and divorce — carried single women by a staggering 42 percentage points. Katie Gage, Ashley O'Connor, and Christine Matthews this week are opening what may be the first Republican firm aimed at wooing female voters. They call it Burning Glass Consulting — referring to the need to appeal to women that is so laserlike that it can burn glass. New York Times, 11-11-13.
To Think About
Columbia River Treaty: Review of landmark deal could have big implications for Clark County (and entire state)
As a milestone in the agreement approaches, both the United States and Canada are taking a renewed look at the treaty. On the U.S. side, the review has revealed some political and cultural fault lines in the Northwest as a host of players seek common ground. Those involved say the outcome could carry big implications for residents of Clark County and Southwest Washington, their property, and their pocketbooks. Matt Rea, a program manager with the Army Corps of Engineers, has called the Columbia River Treaty "the most important economic driver in the Northwest that nobody has ever heard of." With a possible update looming, that's changing. The push to rewrite the treaty has expanded the conversation beyond floods and electricity, beyond dollars and cents. Talks have also included how the river's ecosystem functions, lives and breathes — topics that weren't addressed in the original agreement. Columbian, 10-10-13.