King County
Gregoire, once insulted by McGinn, endorses Murray
She has lived most of her adult life in Olympia, but ex-Gov. Chris Gregoire is spending her political capital 65 miles up Interstate 5 from the State Capitol:  Gregoire is endorsing state Sen. Ed Murray (D-43) for mayor of Seattle. "Throughout his career, Ed Murray has taken on the tough issues, and he's succeeded by building coalitions no one believed were possible: I've seen him do it, on transportation, on budgets, and of course on civil rights and marriage equality," Gregoire said in a statement. Gregoire did not mention a famous insult directed her way by incumbent Mayor Mike McGinn. In the fall of 2010, the then-Governor celebrated receipt of two bids on the deep-bore tunnel to replace the Alaskan Way Viaduct. "I don't believe we can trust the governor to keep her promise to protect us," McGinn told a news conference. Governors do not forget. And the remark came to symbolize the isolation and obstructionism of McGinn's first year in office. Seattle P-I, 5-21-13.
SAFE defends ironworker against eviction
On the same day a King County Superior Court commissioner denied Jeremy Griffin's motion to avoid eviction from his South Park home, the Sheriff posted a notice ordering the union ironworker to vacate his home by midnight on Tuesday, May 14. This is a scene that has played out millions of times across the country and thousands of times in Washington State since the recession began. But this time, the Sheriff met some resistance, thanks to a group called SAFE (Standing Against Foreclosure & Eviction). A week later, SAFE members are still camped out in Griffin's yard waiting for the Sheriff to arrive. Many of the protesters, whose tactics are strictly non-violent, are prepared to risk arrest by standing between authorities and Griffin's home. The Stand, 5-21-13.
Foreclosure reports highlight racial disparity
The housing crisis may be officially over, but foreclosures keep happening. Two new reports make that point as well, and they highlight an aspect of the foreclosure wave not much discussed: Minorities have been hit especially hard. That has gotten the local NAACP involved, and a group of local pastors who belong to a group called the United Black Clergy. In a report released in early May, put out by UBC and the Washington Community Action Network, Willis tells of how foreclosure has arisen as "one of the main issues" his congregation has had to deal with in the last couple of years. The early May report, entitled "The Wall Street Wrecking Ball, is the product of that analysis. It found a preponderance of foreclosures in the 98118 zip code, which encompasses a broad swath of South Seattle including Rainier Valley. According to the report, that zip code was the site of 1,179 foreclosures between 2008 and 2012. Seattle Weekly, 5-21-13.
Former Congressman Brian Baird named president of Antioch University Seattle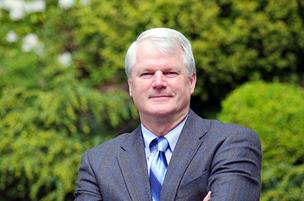 Former U.S. Congressman Brian Baird has been named the next president of Antioch University Seattle. Baird, a Democrat who who represented Washington's third district from 1999 until 2011 and also has a background as an educator and psychologist, will start in his new role at the private liberal arts university July 1. While in office, Baird focused his legislative activity on science and technology, sales tax deductibility, energy, mental health and education, among other issues, according to the release. He earned a Ph.D. in clinical psychology from the University of Wyoming, and he worked at Tacoma's Pacific Lutheran University as a faculty member for 12 years and as chair of Pacific Lutheran's psychology department for two years before running for public office. Puget Sound Business Journal, 5-21-13.
The State
Judge upholds ruling on mentally ill, hospitals
The rights of people with mental illness collided Monday with the state's struggling mental health system. The state lost a round, but the fight is far from over. In a ruling that followed weeks of legal briefing, Pierce County Superior Court Judge Kathryn Nelson declared that parking the mentally ill in hospital emergency rooms without treatment violates state and federal law. "This is true no matter how widespread, economical or convenient it may be to proceed otherwise," Nelson said. "It is simply not acceptable to violate the civil rights of those that the state detains for mental health issues by detaining them without evaluation and treatment." The decision upheld an earlier ruling by county Court Commissioner Craig Adams, who reached a similar conclusion in March. On the ground, the ruling creates a sticky scenario: People with mental illness who face potential involuntary commitment could be released into the community without any treatment at all. Tacoma News Tribune, 5-21-13.
NLRB to issue complaint against Hanford conractors
The National Labor Relations Board is preparing to issue a complaint on contractor actions during union negotiations with the Hanford Atomic Metal Trades Council. The board proposed a settlement agreement, but CH2M Hill Plateau Remediation Co., which has taken the lead in negotiations for Hanford contractors, declined to sign. The proposed settlement agreement addressed actions by four Hanford contractors after they allowed a collective bargaining agreement covering 2,600 Hanford workers to expire Feb. 2 rather than continuing to extend it during negotiations with HAMTC. The contractors notified workers they would no longer deduct union dues from worker paychecks and would no longer pay hourly wages for time spent by workers negotiating a new collective bargaining agreement as delegates for the 15 unions under the HAMTC umbrella. The proposed settlement agreement sided with HAMTC on those issues. Tri-City Herald, 5-20-13.
Spokane City Council wants initiatives sent to voters
Voters should have a say on two controversial citizens' initiatives, the Spokane City Council decided Monday. The 4-3 vote opposing lawsuits to stop votes in November was a victory for the two groups who collected enough signatures to force their measures onto the ballot. But it also was bittersweet for supporters of (the liberal groups) Envision Spokane and Spokane Moves to Amend the Constitution at best, as all seven council members used much of their comment time to slam their initiatives. Councilman Jon Snyder, after detailing reasons he opposes the initiatives, said he wants voters to have a say, in part, because rejection from the people would be a more powerful statement than rejection from a judge. (Cognitive dissonance for the Eyman forces, who opposed the substance of the initiatives, but favored "letting the people decide.") Spokesman-Review, 5-21-13.
WA lawmakers to Forest Service: Smokey, spare that lookout!
The Green Mountain Lookout should be let stand in its present perch, atop a popular Snohomish County hiking trail, and not be moved or removed, according to a tough-worded letter sent to the U.S. Forest Service by Sens. Patty Murray and Maria Cantwell (D-WA), and U.S. Reps. Rick Larsen and Suzan DelBene (D-WA). "We strongly oppose the removal of the Green Mountain Lookout from its historic home," lawmakers told the federal agency.  "Smokey Bear" is struggling with what to do after a federal judge's ruling that the federal agency acted improperly in rebuilding the 1933-vintage fire lookout. The lookout, located within the Glacier Peak Wilderness Area, has become a battleground that pits an extreme green group from out of state against local recreation activists, historic preservationists, county officials, and lawmakers. Murray, Cantwell, Larsen and DelBene have introduced the Green Mountain Heritage Protection Act, which would have the effect of overturning a ruling by U.S. District Judge Jack Coughenour that the lookout be moved or removed from its 6,500-foot-high perch at the end of a popular hiking trail. Seattle P-I, 5-20-13.
The Nation
LA mayor's race: It's Eric Garcetti by wide margin
Three-term City Councilman Eric Garcetti's relentless campaigning paid off early Wednesday as he decisively won a hard-fought race to become Los Angeles' next mayor, scoring well with voters across the sprawling city and even challenging rival Wendy Greuel on her home turf in the San Fernando Valley. Garcetti took 54% of the vote compared with 46% for Greuel in preliminary results, ending speculation that the race was so tight that a winner might not be known for weeks. Some mail-in ballots must still be counted, but they are not expected to significantly change the results. Greuel conceded the election early Wednesday as the vote count climbed against her, calling Garcetti to congratulate him. In an emotional address, she thanked her backers, including "our electrical workers," a reference to the union that represents many workers at the Department of Water and Power. During the campaign, Garcetti repeatedly hammered Greuel over the support she had received from the DWP union, telling voters she was "the DWP's mayor." Los Angeles Times, 5-22-13.
Four Chicago public schools saved from closing list
Four Chicago Public Schools are no longer up for closing this year, a fifth wouldn't close until next year and a sixth school would be spared from the staff reboot known as a turnaround, the Chicago Sun-Times learned Tuesday. CPS CEO Barbara Byrd-Bennett is expected to withdraw her recommendations to shutter Marcus Garvey Elementary School and Mahalia Jackson Elementary School on the South Side, Leif Ericson Elementary Scholastic Academy on the West Side and George Manierre Elementary School on the Near North Side, according to a source familiar with her deliberations. (Garvey might have made the list after a remarkable video featuring a 9-year-old student, Asean Jackson, went viral on YouTube, calling out Mayor Rahm Emanuel's school closing policies racist and a danger to student safety). Chicago Sun-Times, 5-21-13.
Arizona abortion ban struck down
Calling a woman's rights "unalterably clear," a federal appeals court today struck down Arizona's nearly year-old ban on abortions at 20 weeks and beyond. In a unanimous decision, the 9th Circuit Court of Appeals acknowledged that the law on what states can and cannot restrict have varied since the landmark 1973 case of Roe v. Wade. That ruling barred states from banning a woman's right to terminate her pregnancy, at least during the first trimester. But Judge Marsha Berzon, writing for the court, said one thing has remained constant. "A woman has a constitutional right to choose to terminate her pregnancy before the fetus is viable," she wrote. "A prohibition on the exercise of that right is per se unconstitutional." Berzon said states can regulate the mode and manner of terminating a pregnancy prior to viability—but not more. Arizona Daily Sun, 5-21-13.
(G)Rand(stand) Paul jumps to Apple's defense
Sen. Rand Paul, the Kentucky Republican and libertarian, Tuesday defended Apple's tax machinations, saying he was "offended" that Apple CEO Tim Cook was being "dragged" before the Senate's Permanent Subcommittee on Investigations to explain how the company could attribute nearly two thirds of its income to Irish entities that have no employees, no physical residence, and are not taxed by any government anywhere, but are totally controlled by Apple.  Paul accused chairman Carl Levin (D-MI)  and fellow Republican John McCain(R-AZ) of trying to "bully America's greatest success story." Paul said Congress should have "brought a giant mirror" to look at itself instead of scrutinizing Apple, because Congress created the tax code that Apple is manipulating. Paul argued that multinationals should pay only a minimum tax of five percent on foreign earnings. "Frankly I think the committee should apologize to Apple," Paul said. Seattle P-I, 5-21-13.
To Think About
Hatred of Obama could lead to GOP overreach
A few of us on the left have been arguing that the current scandal-mania gripping the GOP risks bringing about a rerun of 1998, when the frenzy amid the Monica Lewinsky revelations led the GOP to overreach, resulting in backlash. Now we have a longtime respected nonpartisan observer, Charlie Cook, arguing that this possibility is very real. Cook's piece, entitled "Republicans' hatred of Obama blinds them to public disinterest in scandals," notes that the scandals have not moved the needle at all on Obama's approval rating, just as happened in 1998. Greg Sargent, Washington Post, 5-21-13.