Quick note about voting for PCOs: Make sure you have our credential code so you can vote at reorg. Your code has been mailed to you via USPS. If you do not have your code, email credentials AT kcdems.org to get a new code. Make sure you've done this before the meeting or you will not be able to vote.
**As of 11:59 PM on 11/28, the following candidates have filed to run for leadership positions at the 2020 KCD Reorganization Meeting**
Candidates
Chair
Shasti Conrad // Campaign website: www.kcdforward.org
I am proud of the work that we have done the past two years to revitalize King County Democrats. We have taken the organization from a place of struggle to one that is more diverse, inclusive, and stronger. Over 80% of our endorsed candidates have won each year. We've supported first-time and incumbent candidates who have been emboldened to represent their districts and stand up for progressive policies. We were able to recruit one of the most diverse PCO bases in the party's history and it's been a thrill to see such excitement around people running for PCO! As the first woman of color chair, I was proud to earn "Party Leader of the Year" by the State Democrats. I am looking forward to building on what we've accomplished and have a few more ideas I'd love to see implemented in the next term. We haven't had an incumbent chair re-elected in over a decade and I think it's time for some forward progress! It would be my honor to earn your vote to continue the incredible work we've accomplished so far.
First Vice Chair
Scott Forbes // Campaign website: www.kcdforward.org
For the past two years I've been working with Shasti Conrad and other great Democratic leaders to reform and rebuild the King County Democrats, and together we've gotten results: As Chair of our Bylaws and Rules Committee, I led our efforts to revise the bylaws and make the King County Democrats more effective. We now have clearly defined roles and responsibilities for our vice-chairs, better processes for handling code of conduct violations, stronger rules for maintaining fiscal discipline, and committees that are focused on getting things done. Thanks in part to these reform efforts (and in no small part to the 2019-20 officers), the King County Democrats have become a well-run organization that's focused on electing great progressive candidates, recruiting and supporting PCOs, and supporting the county LDs.
I've served in many roles at the King County Democrats and the 43rd District Democrats, including Chair of the 43rd, Vice-Chair for PCO Recruiting, Secretary, and Parliamentarian. I've worked to coordinate cross-district events such as "Pancakes for PCOs" breakfasts and mayoral candidate forums, and have trained several local party chairs on how to run meetings and make them more inclusive. If elected as your First Vice-Chair, I'll continue working with Shasti and the other officers to build on what we've done and make our party even stronger and more effective.
State Committee Member
Note: King County Democrats sends two representatives to the State Democratic Committee. They must be of different genders. Genders have been provided by the candidates in their filings.
Varisha Khan; Gender: Female // Campaign website: www.kcdforward.org
Thank you for considering me to be one of your State Committee Members. I've served as a PCO with the 48th LD and 45th LD since 2016, a DNC National Delegate in 2016 and 2020, and Presidential Elector in 2016. As the youngest-ever Councilmember and one the first Muslim women elected in WA, I'm honored to have been recognized as a Candidate of the Year from the WA Dems. With the help of the King County Democrats, I was elected to the Redmond City Council last year. Because so many of you showed up and energized my campaign and helped unseat a 12-year Republican incumbent, you showed me how valuable PCOs are to making real change and having a strong party. Since then, I've brought along new PCOs and volunteers who are excited to keep making a difference with you all. I received my BA degree from the University of Washington in Communication⏤Journalism and Political Science. In my organizing, media, and DEI (diversity, equity, and inclusion) experience in local non-profits and at the UW, I focused my work on making institutions more representative and creating systemic change. As a Delegate, I'm proud of how diverse we are as a state party, and I've also seen where we have opportunities to be more inclusive. If elected, I would translate my experience running for office to the state committee to make our party more equitable, uplift communities of color and youth, and bring along others like you and me to run and get involved.
Justin Baird; Gender: Male // Campaign website: Justin Baird for WA State Committee
We have made great strides in King County and in the State Party, but as we have seen repeatedly emphasized, we still have a lot of work to do in our party when it comes to accessibility, inclusion and equity. I have the energy, will and passion to hopefully bring these issues past committee discussion and into community engagement and then actions that lead to improvement in all of those areas. I want to add to the progress made thus far and then multiply it.
From my younger years advocating for district elections in Phoenix and the successful removal of a despicable Arizona Governor, then working in the Rainbow Coalition for the Rev Jesse Jackson campaign, then ActUp and the Bunny Brigade, then the Criminal Justice Training Center I then returned into specific party politics. I was elected a national Democratic Convention in both 2016 and 2020, but I am not one who focuses on one candidate or a small group…but helping the state party meet all of its goals of voter involvement and candidate development.
I have always been involved in legislative district politics, this term being an At-Large member of the 37th LD Democrats.
I have been attending WSDCC meetings for the last five years consistently, both as a member and board member of three constituent caucuses and member of two others, but also twice as a proxy for a State Committee Member. Whether in-person or virtual, I will continue to make the commitment and put in the work and be present for all state committee
David Hackney; Gender: Male // Campaign website: www.kcdforward.org
I am running for State Committee Member to join Shasti Conrad and the amazing group of leaders she has assembled to advance diversity, equity and inclusion in the Washington Democratic Party. I recently won a seat in the Washington State House of Representatives in the 11th LD. My experience during this campaign has motivated me to advocate for neutrality, equality and transparency with respect to the party apparatus in intra-party elections. As a trial lawyer, I know competition will only make the party stronger and more attuned to the needs of the people it serves. I have a strong record of advocacy for progressive values in King County. Since 2018, I have served on the Boards of Tabor 100 and the Alliance for Gun Responsibility advocating for small minority-owned businesses and responsible gun laws respectively. In addition, in 2019 I was appointed to the Washington State Human Rights Commission. I will resign from my positions with these great organizations to concentrate on my duties as an elected official and with your support, a State Committee Member. I have practiced law for 25 years specializing in domestic and international criminal and labor law. I graduated from Cornell University, Harvard Law School and the John F. Kennedy School of Government at Harvard University. I am confident that the state party can deliver prosperity to the State of Washington. If elected, I will work to make the state party inclusive, impactful and innovative.
Max Heller; Gender: Male // Campaign website: None provided
I have been active in the Democratic Party since before I was old enough to vote as a volunteer with my father, I believe in the values, priorities and platform of the party, as a member of the LGBTQ community I volunteered tirelessly with my husband for Joe Biden and Governor Inslee.
I have been a PCO since 2004 when I was first elected while living in the 2nd Legislative District
Am a former candidate for the state legislature Rep 2nd Ld Pos 2, and twice a candidate for the Renton city council.
I have been a strong voice against the Divisive and unamerican policies of the Republican Party and the Trump administration in my community and beyond.
I believe that the position of PCO is one of the most important and crucial positions. It is about hard work and determination to make our communities, states and our country the place that we want it to be, welcoming for all regardless of sex, color, religion, orientation or any other difference that we have.
I don't take this responsibility lightly, together we can make a difference and will.
Thank you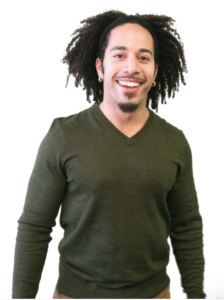 Ashley Stallworth; Gender: Male // Campaign website: AshleyStallworth.com
Inspired by many, my experiences have been motivated by a genuine interest in people and the methods/tools that help us to do things better together.
These times are like no other. I have been blessed to lead diversity and benefit in business's, organizations and non profits that are focused on delivering value for those who need it most. A leader in the cannabis, technology and new inclusive financial markets; my promise is that I will continue fighting for those who need to be represented the most, while helping us move ahead collectively and inclusively.
Vice Chair for Communications
Sarah Toce // Campaign website: www.kcdforward.org
I'm running because I believe in the power of communication to affect positive change. As a grassroots civil rights advocate for the past 15 years, I've worked tirelessly for women's rights, children's rights, same-sex marriage rights, and gun safety reform. I believe in the power of the freedom of press and that science is real. When we work together, we win.
As a mother to a brave five-year-old girl and the wife of a strong female engineer, family is my priority. Representation in the media and in our world matters. I started The Seattle Lesbian (TSL), an LGBTQ+ online magazine, in 2010 because our family was not represented in the publications we were reading. Hard work and an affinity for truth and justice are the guiding forces that drive me to continue working for my family – and I will continue to do the same for your families.
In 2015, I received the New Media Women Entrepreneur Award from the McCormick Foundation for TSL. In 2016, I received the LGBT Leadership Award from the Washington Diversity Council. In 2017, I was honored to receive the Community Builder Award by Rep. Pramila Jayapal (D-WA). As former president of the Society of Professional Journalists (SPJ Wash), I understand what it takes to move messaging from the inbox to the heart. I look forward to working to facilitate a strong, ethical, inspiring outlook we can all find pride in. Let's continue moving forward, together.
Vice Chair for Outreach
Chris Franco // Campaign website: www.kcdforward.org
I'm running to serve as your Outreach Vice Chair to build upon the amazing work the King County Democrats have done, particularly over these last two years under Shasti Conrad's leadership. This team's dedicated efforts to recruit PCOs from around the county has helped bring in new voices, greater diversity, and a commitment to transform our party into a more equitable and inclusive body. As a second generation Mexican American and leader in King County's Office of Equity and Social Justice, I am committed to building a team that partners with our community to transform our party into one that is more representative, just, and dedicated to serving our residents. As a combat veteran and father of four young children, I will continue to fight for our democracy and our posterity. With the unprecedented threats that our nation faces, it has never been more important to build a coalition of community members, leaders, and organizations that will hold our elected officials accountable and elect leaders that will serve and safeguard our community. As your Outreach Vice Chair, I will help build that coalition and I will fight alongside King County's officers, PCOs, and community members to defend the progress we've made and push our party ever forward.
Vice Chair for Fundraising
Jessica Eggert // Campaign website: www.kcdforward.org
I'm running for Fundraising Vice Chair because I know that fighting for our values and creating change starts at the local level, and it takes strong leadership and money. My hope is to bring my experience leading companies and raising millions for community initiatives to drive forward the work Shasti Conrad has led over the past two years.
I am the CEO of a mission-driven company that helps families access child care and keeps child care programs, primarily run by women and people of color business-owners, in business. I single-handedly raised over a million dollars to launch and grow this organization. I have also helped raise millions for organizations that I've helped lead in the past.
Volunteering isn't new to me. Since moving to Seattle six years ago, I have committed to giving back to our vibrant community. I was a member of the World Economic Forum's Seattle Hub where I helped raise money for individuals displaced by wildfires, delivered groceries to immunocompromised individuals at the start of COVID, and more. I also raised money to run free diversity, equity, and inclusion events across the city that introduced new voices, backgrounds, religions, and experiences.
As a black mother, ensuring people of all backgrounds have a voice is a passion of mine, and I believe we need leaders who not only hear them but speak up for them. I'm thrilled to run for Fundraising Vice Chair with a group of strong, passionate leaders who get results and speak up for all.
Treasurer
Samantha Souffrant // Campaign Website: Not Provided
My name is Samantha Souffront I am a passionate, creative social justice worrier. I have the time to get involved and want to learn. As stated in the bylaws I shall keep all organizational financial records in balance, shall file Public Disclosure Commission reports as needed, and shall perform other duties as assigned by the Chair or Executive Board.
.
.
.
Melissa Taylor // Campaign website: www.kcdforward.org
I am running for Treasurer to expand upon the financial governance and modernization that I began as Finance Chair this past term. In the past two years, I led the Finance Committee in implementing Standing Rules that require maintenance of cash reserves, intentional spending with women and minority-owned businesses or union businesses, and tiering of budgeting to stay in line with actual fundraising. Our shared vision for KCD relies on having a solid financial foundation. In order to do this, we need a robust and well-integrated fundraising and financial infrastructure that fuels Democratic wins up and down the ballot.
In terms of financial management experience, I have actively managed substantial budgets both in the political space and in the private sector. In 2017, I directly supported Michelle Rylands both in fundraising over $165,000 and in managing that spending during her State Senate race. In 2019, I co-founded Persist PAC and I have overseen the finances for that, including raising and spending over $130,000 for our Elect Black Women project to increase representation in our State Legislature (in case you haven't seen, that representation went up by 3x!). In my day job, I am the financial officer at our company, managing a $1M+ budget. I am excited to bring this experience to the team to ensure that King County Democrats is able to continue to build and strengthen our local party, expanding to bring in increasingly more people to the critical work we do.
Secretary
Hamdi Mohamed // Campaign website: www.kcdforward.org
I am running for Secretary because I am deeply committed to protecting our democracy, strengthening our communities and creating equitable and inclusive systems. As Secretary, I will bring and foster strong writing, analytical and organizational skills to ensure that our records are accessible, secure, and complete. My party work includes serving as the South King County Organizing Director for the Biden-Harris Campaign and as the At-Large South King County Director for the King County Young Democrats. Currently, I am a Policy Advisor for the King County Executive Office of Equity and Social Justice. Recently, I spearheaded efforts to provide two days of free COVID-19 drive-thru testing in South King County to over 3,000 families. Prior to that, I worked for Congresswoman Pramila Jayapal as her Campaign Manager and Deputy District Director.
My community building began in 2009 when I became a member of One America and worked on redistricting to ensure that people of color were guaranteed a voice in the United States Congress, testifying at state legislative hearings.
As a Black, Muslim woman, I'm passionately devoted to immigrants' rights, public health access, equitable economic development, and community building. I believe that my experience directly aligns with the values of the current King County Democrats. I will bring my commitment to excellence to this team to ensure that we prioritize strong record-keeping and healthy organizational practices.