King County
8 officers, no video: Cameras were off when SPD killed Native American man
In a case that has caught the attention of the federal monitor overseeing department reforms, Seattle police acknowledged Wednesday that they have no video record of a February encounter in which officers fatally shot a mentally disturbed Native American man in North Seattle. Some of the eight officers who responded in their patrol cars had not been trained to work their dashboard cameras, even though the department has been using them in its entire fleet since 2007, the department said. Other officers didn't have time to electronically synchronize their dash-camera systems before driving to the urgent call, police said. Still others never activated their dash-cameras by turning on their patrol car emergency lights, the department said. Consequently, there is no video — and possibly no audio — of the Feb. 26 shooting of 21-year-old Jack Sun Keewatinawin, interim Police Chief Jim Pugel said Wednesday. Pugel said he was looking into what happened. Seattle Times, 5-8-13.
King County Elections to conduct recall election for Pacific mayor
Voters in the City of Pacific will have an opportunity to vote in a recall election for mayor Cy Sun June 25. The 415 signatures required for the recall election represents 35 percent of the total votes cast for the candidates in the mayor's race in the Nov. 2011 election. Citizens submitted the petitions with 590 signatures to the elections department in late April. King County delivered a letter today to Sun and the sponsor of the recall petition, Committee to Recall Cy Sun Chairman Don Thomson, stating that the requirements to hold a recall election have been met, notifying them of the election date and affirming the synopsis of the ballot. "I couldn't sit in my chair (when I got the letter), I was so excited," Thomson said. "I can't express my gratitude for the people who worked on this and the people who donated money." Auburn Reporter, 5-9-13.
Washington State DREAM Act rally set for Friday at Hartman Park in Redmond
Members of the Washington DREAM ACT Coalition and OneAmerica will rally in support for a Senate vote on the Washington State DREAM Act from 3-6 p.m. on Friday at Hartman Park, 17300 N.E. 104th St. Endorsed by Gov. Jay Inslee as one of his key items for the extended session, this bill will extend the State Needs Grant program to undocumented students. Redmond Reporter, 5-8-13.
The State
Senator failed to report sex abuse of child
State Sen. Brian Hatfield (D-19) did not contact authorities after his wife discovered his 15-year-old son sexually abusing a younger child in February, according to documents filed in Lewis County Superior Court last month. Hatfield's son pleaded guilty in juvenile court this week to four counts of child molestation and four counts of rape of a child for abuse that occurred over several months. Lewis County Prosecutor Jonathan Meyer wrote in an email Wednesday night that he sees no basis to charge Hatfield or his wife for not reporting the February incident. Hatfield did not return messages seeking comment. State law requires adults to report if they have reasonable cause to believe a child who resides with them has suffered severe abuse, including sexual abuse that causes significant physical injury. Seattle Times, 5-8-13.
Some Northwest coal efforts fade
The Pacific Northwest is no longer as big a target for global energy companies looking to export coal from the West Coast to energy-hungry China and other countries. But even though the number of coal-export terminal proposals has dropped from six to three, the issues of potential environmental harm and jobs remain the same. More than a year ago, companies were proposing six coal-export terminals in Washington and Oregon. Just this week, energy company Kinder Morgan became the latest corporation to jettison its plans. It cited logistical challenges that hampered its proposed coal-export facility downstream from Portland along the Columbia River. That decision further whittled the initial list of six planned facilities to three: one proposed near Bellingham, another in Longview, and one in Boardman, Ore. Vancouver Columbian, 5-9-13.
Good news from Wall Street has labor challenging the case for workers' comp 'reform'
An uptick in investments at the state Department of Labor and Industries has labor challenging the case for a (Republican) worker-comp reform bill that remains in play as Washington lawmakers return next week for a special legislative session. Strong investment returns these past few months have increased the value of the L&I portfolio by some $305 million. Suddenly it's clear what the argument is going to be—that a rebounding stock market ought to erase all worries that an enormous rate increase is around the corner. And that means lawmakers ought not to consider cost-saving (for employers) "reform" legislation that would allow more workers to cash out their disability claims in the form of 'structured settlements.' Business isn't buying it, and the Majority Coalition in the Senate continues its effort to pass a bill this year. "The latest numbers are good news for our workers' compensation system and they strengthen the case for allowing the 2011 changes to be fully implemented before rushing through more legislation that puts injured workers at risk," state Labor Council president Jeff Johnson is quoted as saying. "Although we'd like to see those reserve funds even higher, this will decrease the pressure to raise rates for employers and workers." Washington State Wire, 5-9-13.
Eyman was paid $112,000 for last year's initiatives; makes $250,000 loan to new campaign
Anti-tax activist Tim Eyman was paid nearly $112,000 for his initiative-campaign work last year, according to reports filed with the state Public Disclosure Commission. And he's kicking off his latest initiative with a personal loan of $250,000. Eyman says his compensation came from fundraising appeals that explicitly tell supporters their donations will go to pay him and his longtime partners Jack Fagan and Spokane City Councilman Mike Fagan. The money is accounted for separately from his initiative campaign funds—a system set up after a 2002 scandal in which Eyman was found to be surreptitiously diverting initiative-campaign funds to pay himself. Seattle Times, 5-9-13.
Inslee declines request for another CRC review
The Columbia River Crossing project does not need an investigation that goes above and beyond the standard oversight process, Washington Gov. Jay Inslee wrote recently in a letter to conservative leadership in the state Senate. The Democratic governor's letter was a response to one he received last month from Senate members of the Republican-led majority coalition, which also includes two maverick Democrats. Members of that coalition asked Inslee for a "formal, independent investigation" into the proposed Interstate 5 Bridge replacement, citing financial questions raised by two forensic accountants. In addition to replacing the I-5 Bridge, the $3.4 billion CRC project would extend light rail into Vancouver and rebuild freeway interchanges on both sides of the Columbia River. Project backers are hoping state lawmakers will commit $450 million toward the CRC this year, and those lawmakers will convene for a special legislative session on Monday. Vancouver Columbian, 5-8-13.
NLRB expected to issue complaint against Providence St. Peter Hospital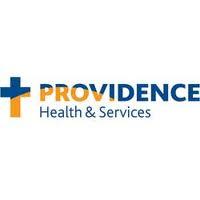 The local region of the National Labor Relations Board has notified Providence Health & Services that it will issue a complaint over changes to the employee health plan at St. Peter Hospital in Olympia. The Service Employees International Union organized a five-day strike at Providence St. Peter in March. Licensed practical nurses, nursing assistants, housekeepers, dietitians, and other staff were among those on the picket line, but registered nurses and physicians are not part of the union. SEIU and the hospital have been negotiating a new contract since May 2012. Despite the contract remaining unresolved, the hospital instituted a new health plan for employees at the beginning of 2013. Puget Sound Business Journal, 5-8-13.
Washington tribe among 3 in nation to recognize gay marriage
For Heather Purser, the first pang came more than a decade ago as she gathered clams on Puget Sound's Chico Beach, watching her cousin's new husband assist with the digging. She figured she'd never have a legal spouse to help with the backbreaking work. Then Purser, a member of Washington state's Suquamish Tribe who knew she was gay at age 7, decided to act: She led a personal lobbying campaign that ended with her tribal council voting in 2011 to approve gay marriage. "I realized that I do have the power to change my situation," said Purser, 30, a commercial seafood diver from Olympia. With more Native Americans making similar demands, the Suquamish Tribe now is one of three that has signed off on marriage by same-sex couples. Olympian, 5-8-13.
The Nation
Social Security report says immigration bill would boost economy
The Senate Gang of Eight's immigration legislation is likely to be a net boon to the economy and Social Security, a new government report shows. The Social Security Administration finds that by 2024, the immigration bill will have created 3.22 million jobs, and boost GDP by 1.63 percent. The study was requested by Sen. Marco Rubio (R-FL), a key Senate immigration negotiator who has touted the economic value of comprehensive reform. He had furiously pushed back against a report released earlier this week from the conservative Heritage Foundation, which argues that the Senate immigration bill will cost $6.3 trillion due to new spending on entitlements and social programs. Politico, 5-8-13.
Efforts grow to thwart sales of newspapers to Kochs
An effort by two conservative billionaires to take over the Los Angeles Times and seven other newspapers is setting off a firestorm of opposition. Public employee unions, the leaders of the California State Legislature, and liberal advocacy groups are moving to block the sale, denouncing it as a threat to public workers and Democratic Party issues. Ten public employee unions Thursday sent a letter to the largest shareholder in the Tribune Company, which owns the newspapers, urging it not to sell to the billionaires, David H. Koch and Charles G. Koch. The Kochs have championed legislative efforts to cut public pension benefits and the power of public unions, notably in Wisconsin. About one-quarter of the assets held by Oaktree Capital Management, the leading shareholder in the Tribune Company, comes from public employee pension fund investments, and labor leaders, looking to exert influence on Oaktree, signaled they would press to withdraw the funds if the sale went through. New York Times, 5-8-13.
NY City Council OKs paid sick leave for more than 1M workers
New York City workers will receive, starting next year, five paid sick days a year to care for themselves or an ill family member under a measure the New York City Council passed (45-3) Wednesday afternoon. The vote culminates a four-year effort by a powerful coalition of workers, unions, and community groups. The issue had been stalled in the City Council, but in late March the New York City Campaign for Paid Sick Days, a broad coalition of low-wage workers, women's rights advocates, health care providers, small business owners, labor unions, and community organizations, reached an agreement with Council Speaker Christine C. Quinn to bring the paid sick leave measure to a vote. AFL-CIO Now, 5-8-13.
To Think About
Labor wrestles with its future
Since the emergence of capitalism, workers seeking higher pay and safer workplaces have banded together in guilds and unions to pressure their employers for a better deal. That has been the approach of the American labor movement for the past 200 years. That approach, however, has begun to change. It's not because unions think collective bargaining is a bad idea but because workers can't find it daunting to form unions any more—not in the private sector, not at this time. Unions face an existential problem: If they can't represent more than a sliver of American workers on the job, what is their mission? Are there other ways they can advance workers' interests even if those workers aren't their members? Harold Meyerson, Washington Post, 5-8-13.