The State
Little to show for 105 days on job at Capitol
The politically divided Washington Legislature wound down its 105-day regular session Sunday without a two-year state budget and with few marquee bills to show for laboring in Olympia. The Republican-steered Senate and Democratic-controlled House are miles apart on the central question of the day: whether to raise taxes to improve school funding and ward off further cuts in the social safety net. Gov. Jay Inslee said Sunday he will call the recalcitrant parties back to town in two weeks (Monday, May 13) to settle differences in a special session. The first-year Democrat could bring back budget negotiators and let rank-and-file members stay home until there is clearer progress in talks that have really just begun after months of work to write and pass rival budget plans in the two chambers. Olympian, 4-28-13.
State treasurer criticizes Senate, House budgets
The proposed budgets from the Washington House and Senate could hurt the state's bond ratings, meaning interests rates could creep up when Washington borrows money for construction and transportation projects. Washington State Treasurer Jim McIntire painted that picture in a letter to the Senate and House leaders. The Democratic-controlled House and the Republican-oriented Senate have just begun closed-door talks on how to reconcile their radically different budget proposals for 2013-2015. McIntire's letter did not provide specifics on this matter regarding the House budget. He did write: "The willingness and ability to raise revenue when needed is seen as a strong credit-positive by rating agencies, especially if past budgets have relied heavily on spending reductions and one-time solutions — but revenue estimates need to be realistic." Crosscut, 4-27-13.
Last-minute proposal would revive high-interest loan bill
Traditional payday loans would be eliminated in Washington under last-minute legislation introduced in the House this week. Instead, lenders could offer a new type of high-interest installment loan. Critics say the new product would be just as predatory as the one it would replace. Details about the proposal were released Thursday afternoon – six weeks past the normal deadline for policy bills and just days before the end of the regular legislative session. The bill's sponsor, Rep. Larry Springer (D-45), said HB 2040 – first introduced a week ago as a title-only measure – would get rid of a payday loan system that he and other lawmakers dislike while preserving consumers' access to credit.  Olympian, 4-26-13.
Senate Democrats' campaign funds dry
Depending on when state lawmakers resume their work in a looming special session, the chase for campaign cash could kick into high gear Monday—and the sooner the better for Senate Democrats. Disarray in their campaign operation has left them starting from scratch, as they try to defend a crucial Senate seat in the 26th District. Democrats are seeing red ink, while Senate Republicans have hundreds of thousands of dollars in the bank and a fundraiser scheduled for Monday to gather more. "I believe we'll be able to show, once we get out of session and I can actually make phone calls, that we've got strong support from our allies and friends," said Sen. Sharon Nelson (D-34), the Democratic campaign chairwoman. "I would be more concerned if (Republicans) hadn't clearly shown what their leadership means to the citizens of the state." Tacoma News Tribune, 4-28-13.
"Take these tribes down": The anti-Indian movement comes to Washington state
As blue sky peeked through the clouds of an overcast Northwest morning, a group of mostly indigenous people gathered near the Lakeway Inn Best Western in Bellingham. Drumming and singing pulsed as those present held signs reading, "Honor the Treaties" and "We are All the People." The event organizers, Idle No More Bellingham, had called community members together to protest two organizations "who are holding a conference to discuss opposition to the existence of tribes as separate and sovereign entities." Inside a Lakeway Inn conference room, about fifty people were gathered to hear a lineup of speakers assail the very ideas of tribal sovereignty and treaty rights – of tribal nationhood.  The anti-Indian movement had come to town.  The concerns of Idle No More Bellingham were entirely justified. The Bellingham conference was sponsored by the Citizens Equal Rights Alliance (CERA) and Citizens Equal Rights Foundation (CERF), one of a series of events being hosted around the country by these closely linked national anti-Indian groups. Institute for Research and Education on Human Rights, 4-26-13.
Tea Party reigns at GOP dinner: Stand up to government, event's speakers implore
Even though most of the 250 Republicans who attended Saturday's Lincoln Day dinner drank coffee with their dessert, it was clear the event was all about the Tea Party. Speakers at the annual fundraising event at Vancouver's Heathman Lodge called for the party faithful to stand up to government, defend freedom, and protect gun rights. Auction items included ammunition and an AR-15 semi-automatic rifle. While U.S. Rep. Jaime Herrera Beutler (R-3) highlighted her efforts working within the halls of government, former gubernatorial candidate Shahram Hadian warned of growing tyranny and militia darling Richard Mack argued for local sovereignty. The range of passions among the event's speakers evidences an internal struggle within the local Republican party, now led by Tea Party and gun-rights activists who have nudged aside more moderate Republicans. Vancouver Columbian, 4-27-13.
'Dry' counties in Washington? Maybe for marijuana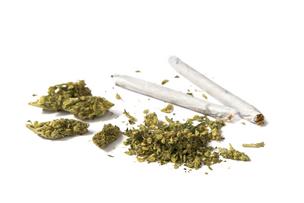 Washington state's legalization of recreational marijuana is expected to be a boon for the state government, raising millions of dollars in tax revenue. But individual cities won't be making any profit off of that, which could result in a patchy system across the state, with some areas being more friendly to marijuana businesses and others operating as "dry" cities or counties, said W. Scott Snyder, an attorney at Seattle-based Ogden Murphy Wallace. Snyder spoke Friday at a conference in Seattle focused on the implications of Initiative 502, which legalized marijuana in Washington. Puget Sound Business Journal, 4-26-13.
King County
Seattle mayoral contenders meet Monday in first big forum
With seven candidates lined up to remind him of every misstep, Seattle mayor Mike McGinn will be hard-pressed to distance himself from his past, even as he casts himself as a leader who can bring others together on issues such as opposing coal trains or leveraging money for transit. The first big mayoral candidates forum is Monday, an event sponsored by Democrats in the 11th, 34th, and 37th Legislative Districts. The invitation to candidates advises, "leave your stump speech at home. … With such a crowded field, we want to see what makes you different." The forum will be at South Seattle Community College, Georgetown Campus, 6737 Corson Ave. S., Rooms 110/111, from 6 to 8 PM. Seattle Times, 4-28-13.
Sun won't go down: mayor vows to fight recall, places third officer on administrative leave
Embattled Pacific Mayor Cy Sun has issued a press release vowing to "take my fight to the people" and continue to oppose any efforts to recall him. "I was elected by the people of the City of Pacific to serve their interests," Sun wrote. "The people of Pacific will have an opportunity to decide whether they want me to keep fighting for them against the corruption, nepotism and cronyism that have been business as usual in the City government for too long. We have work left to do and I will keep fighting for the people and against entrenched interests." Sun placed a third Pacific Police Department officer, Det. Dave Newton, on paid administrative leave last week. Sun declined to comment on specifics other than to state in an email sent via a city hall employee that Newton was placed on administrative leave "pending a criminal investigation." Auburn Reporter, 4-26-13.
The Nation
EPA report: Mine project threatens Bristol Bay salmon fishery
The great fishery in Alaska's Bristol Bay should beware diggers of open pit gold mines,  erectors of 685-foot-high tailings dams, and builders of haul roads that cross salmon-spawning streams, according to a detailed—and devastating—new federal analysis. According to the latest revised scientific assessment by the U.S. Environmental Protection Administration, a multibillion-dollar mining project, located cheek to jowl with two major salmon-spawning streams, could have near and long term impacts on the world's largest sockeye salmon fishery. The river systems of Bristol Bay, where many Seattle fishermen go each year, generates about $500 million in direct economic expenditures and sales each year, and has provided employment for more than 14,000 full- and part-time workers.  Bristol Bay supports major commercial, spot and native fisheries. Seattle P-I, 4-26-13.
In a first, black voter turnout rate passes that of whites
America's blacks voted at a higher rate than other minority groups in 2012 and by most measures surpassed the white turnout for the first time, reflecting a deeply polarized presidential election in which blacks strongly supported Barack Obama while many whites stayed home. Had people voted last November at the same rates they did in 2004, when black turnout was below its current historic levels, Republican Mitt Romney would have won narrowly, according to an analysis conducted for Associated Press. Overall, the findings represent a tipping point for blacks, who for much of America's history were disenfranchised and then effectively barred from voting until passage of the Voting Rights Act in 1965. But the numbers also offer a cautionary note to both Democrats and Republicans after Obama won in November with a historically low percentage of white supporters. Associated Press (Houston Chronicle), 4-28-13.
NYPD whistleblowers say they're harassed for exposing stop-frisk wrongs; 2 testify at trial
After Officer Pedro Serrano decided to testify in federal court about what he sees as wrongdoing within the New York Police Department, a rat sticker appeared on his locker. That was the least of his problems. Serrano claims he's been harassed, micromanaged, and eventually transferred to a different precinct and put on the overnight shift. "It hasn't been a picnic," he said in an interview this week. "They have their methods of dealing with someone like me." Serrano and other whistleblowers took the stand in a civil rights case challenging some of the 5 million streets stops made by police in the past decade using a tactic known as stop and frisk. They believe illegal quotas are behind some wrongful stops of black and Hispanic men. Associated Press (Washington Post), 4-28-13.
Wall Street Journal  op-ed pushes controversial NYPD surveillance of American Muslims
Fox News contributor Judith Miller wrote a highly speculative Wall Street Journal op-ed that claimed New York City police surveillance practices "may well have… prevented" the Boston bombing, ignoring that the constitutionality of these programs is currently being challenged in court and their efficacy is questioned. In the April 24 op-ed, Miller lauded the New York Police Department for its blanket surveillance of American Muslim communities, which has extended beyond the jurisdiction of New York City. According to Miller, this extensive spying program "is a model of how to identify and stop killers like the Tsarnaev brothers before they strike" and should be emulated by other cities. Media Matters, 4-25-13.
To Think About
Krugman: The story of our time
Those of us who have spent years arguing against premature fiscal austerity have just had a good two weeks. Academic studies that supposedly justified austerity have lost credibility; hard-liners in the European Commission and elsewhere have softened their rhetoric. The tone of the conversation has definitely changed. My sense, however, is that many people still don't understand what this is all about. So this seems like a good time to offer a sort of refresher on the nature of our economic woes, and why this remains a very bad time for spending cuts. Let's start with what may be the most crucial thing to understand: the economy is not like an individual family. Paul Krugman, New York Times, 4-28-13.